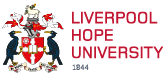 Summer Graduation
Summer Graduations are scheduled for Tuesday 18th to Thursday 20th July 2023 at the Liverpool Metropolitan Cathedral.
Graduation is the opportunity for the University to formally recognise the successful completion of your degree. It is also the opportunity for your family and friends to share your success. Please keep checking these pages for the latest updates.
If you have completed a PGCE, SCITT & Schools Direct programme please visit our dedicated PGCE, SCITT & Schools Direct celebrations page
Updated 17th May 2023
Quick links
Information on the ceremonies
Confirm your attendance
Tickets for your ceremony
How to order a gown
How to order you photography
Daily programme of events
Afternoon Tea
Information on parking
Arrangements for graduates and guests with disability requirements
Information on University merchandise
Information on financial matters
Information on Graduate Outcomes
If you have another question about Graduation please email the Graduation Team graduation@hope.ac.uk.
Information on the ceremonies
Ceremonies will commence at 3pm and last about one hour and a half.
It is important to note you must ensure you give yourself time to travel to the Cathedral and be taken to your seated area promptly before the start of the ceremony. Last entrance to the Cathedral for each ceremony is 20 minutes before the start time.
We will confirm arrangements relating to Health & Safety nearer the time.
If you test positive for Covid-19 and are unable to attend, please contact graduation@hope.ac.uk and we can arrange for you to graduate at our Winter Graduation in January 2024.
All arrangements associated with Hope graduations are subject to potential change in respect of Government guidance in place at the time of the ceremonies. Please bear this in mind as you make any plans.
Confirm your attendance
You will receive notification confirming the time of your ceremony through your SRM no later than 21 April 2023. You will need to confirm your attendance. Please note you will not be able to move between ceremonies.
When you go to the SRM to tell us whether you are going to attend please take the opportunity to check the spelling of your name – this is what will be printed onto your certificate so it needs to be correct.
You now have three options as stated below:
1. Confirm attendance at the appropriate ceremony.
2. Receive your degree in absentia (i.e. tell us that you will not be attending).
3. Defer receiving your degree to the ceremonies in January 2024.
You will need to let us know through the SRM which is your preferred option.
Tickets for your ceremony
You should pick your tickets up from the Gateway desk on the day of your graduation.
Entry to the Cathedral without a ticket will not be possible so please ensure you bring this with you to show at the door with your guests. Children need to be accounted for as a guest and will need a ticket.
Due to Health & Safety regulations numbers are limited to two guest tickets per student and there are currently no extra tickets above your maximum allocation.
We will be able to stream the ceremonies live via our YouTube channel noted below.
The ceremonies will be streamed live via our YouTube channel.
Ceremonies will also be streamed into Our Place bar and kitchen.
How to order a gown
Please order your academic gown as soon as possible to guarantee delivery. You can order your gown via the Ede & Ravenscroft website. Please ensure you hire your gown through the official channel to ensure you have the correct gown for your ceremony. Please note you will not be able to graduate across the stage without the correct gown.
You can collect your gown from the Sports Hall at Hope Park from 9.00am onwards on the day of your ceremony. You may return your gown to the Cathedral directly after your ceremony. Alternatively, gowns may be returned to the Sports Hall at Hope Park.
Order your gown with Ede and Ravenscroft
If you require clarification or support in the gown order process, then please contact Jacqui Sanders: sanderj@hope.ac.uk or Martyn Bolam: Martyn.Bolam@edeandravenscroft.com
How to order your photography
Ede & Ravenscroft offer a professional photography service which will also be based at Hope Park. You can book your photographs in advance on the Ede and Ravenscroft website. If you are booking photography prior to your ceremony please make sure that you give yourself enough time to get to the Cathedral.
If you decide not to attend the ceremony but would like some official photographs taken you can order a gown through Ede and Ravenscroft. This will be delivered by post and you will be able to use a local photographer.
Daily programme of events
Download the daily programme of events .
For details our dedicated PGCE, SCITT and Schools Direct celebrations please visit our dedicated event page.
Afternoon Tea
Why not treat yourselves to one of our Afternoon Teas served to your allocated party table in the Rosemary Guest Dining Room (Eden Suite).
1st sitting 12.15-2pm
Allowing you time to head to the Cathedral afterwards.
2nd Sitting 2.30pm -5pm
Live large screen video feed of the Graduation Ceremony commencing at 3pm
Drinks bar available on for both sittings
Information on parking
Health & Safety Regulations mean that there will be no general parking available in the Metropolitan Cathedral car park. There are a range of nearby public parking facilities, many of which you can pre-book online. A small number of disabled spaces will be available at the Metropolitan Cathedral.
Arrangements for graduates and guests with disability requirements
If you, or one of your guests has a disability that requires specific arrangements, you should contact graduation@hope.ac.uk and the team will be in touch with you.
University merchandise
University merchandise will be available from the Hope stall at Hope Park in the Sports Hall.
Financial matters
If you are in debt to the University you will not be able to attend the ceremonies. If this applies to you, the Student Finance team will be in contact to help you resolve any such issues before the event.
Be part of the picture
Liverpool Hope needs your responses to help shape the future of Higher Education for years to come. You'll receive an email from Graduate Outcomes about 15 months after you complete your course with Hope.
It's a short 10 minute survey to capture the activities and perspectives of graduates like yourselves. You might also get a text from 'GradOutcome' or a call to complete the survey over the phone.
To get the best response rate we need to have accurate contact details. Please update your contact details by using this form.
Having your up to date details means we can also keep you in the loop about alumni activity, graduate job opportunities and graduate-level workshops or events too!
The important stuff
HESA have published privacy information for students on how your contact details will be used.
If you have any questions or concerns, please email Careers@hope.ac.uk
Please note: An application to attend a Graduation event run by Liverpool Hope University constitutes an understanding that the event may be photographed or videoed and consequently you agree that you may appear in Liverpool Hope University's promotional materials.