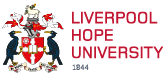 Student FAQs
On this page, you will find the answers to some frequently asked questions by current students.
Term dates
Q. Where can I find the academic calendar?
A. You can find the academic calendar which will tell you the term dates for the academic year in the Student Gateway section of the website.
Accommodation office
Q. Where can I talk to someone about my Accommodation?
A. The Gateway Team are your first point of contact. For any enquiries, please contact by email at gateway@hope.ac.uk or by telephone 0151 291 3813.
Banks and ATMs
Q. Where can I find the nearest ATM/cash machine?
A. There is a cash machine located on the Triangle at the top of Taggart Avenue. At Creative Campus, your nearest machine is on London Road.
Where is the nearest bank to Hope Park?
There is a range of banks located nearby. Lloyds/TSB, NatWest and HSBC can be found on Allerton Road, L18 (around a 20 minute walk from Hope Park) or there is a Barclays bank located at the Childwall Fiveways, L16 (about a 5-10 minute walk from Hope Park).
Bus routes
Q. Where can I find out about local bus routes?
A. You can find out more information about local bus routes via MerseyTravel and information is also available at the Gateway Service Desk.
Campus map
Q. Where can I find a campus maps?
A. For information on how to find us and for names and locations of all the buildings on Hope Park and the Creative Campus please visit How to Find Us.
Council Tax exemption forms
Q. How can I retrieve a Council Tax Exemption Form?
A. Council Tax Exemption Forms can be found on the Student Records Management, once you sign in to My Hope (for full time students only). Once completed you will need to go to the Gateway Service Desk for the form to be stamped.
Exam timetables
Q. Where can I find out the time and place of my exams?
A. The exam timetable will be emailed personally or available on the SRM to all students ahead of the exam period.
Graduation information
Q. Where can I find out information about Graduation dates and times?
A. The University will correspond with students who are expected to graduate and disseminate relevant information via the Hope email system.
ID cards
Q. Where can I retrieve my ID card?
A. ID cards will be provided to students once they are registered for a programme of study. They will be provided to students at the Gateway Building.
Q. What happens if I've lost my ID card?
A. If you have lost your ID card, you can get a replacement card via the online store. You will need to pay a £5 charge for replacing an ID card.
Lost property
Q. Where can I find lost property?
A. Lost property may be handed in at a number of places on campus. If you have lost something ensure you check with the main reception (at the Gateway Building at Hope Park, the Creative Campus or the Aigburth Campus); the Security Lodge (at all campuses); or the Library main reception.
NUS cards
Q. How can I get an NUS card?
A. You can purchase an NUS extra card from the National Union of Students website directly. Please visit Hope SU for more details or contact the Student Union on 0151 291 3707 or by email union@hope.ac.uk.
Post
Q. Where can I find my post?
A. If you have been sent any post, should this be a letter or a parcel, it will be delivered to the Gateway Building reception. You can find your letters behind the main reception. If you are expecting a parcel, please bring along your student ID card as parcels will not be given to students without their ID. If you are a resident at Aigburth or the Creative Campus your mail will be delivered to that campus directly. If you speak to your resident tutor they will advise you on this.
Student Finance
Q. What support can I get on Student Finance matters?
A. The Student Finance team is based in the Gateway building at Hope Park. The office is generally open from 9am until 5pm and we have a highly experienced team who can help and offer advice in all areas of student finance.
Student Funds team is part of the Student Finance team and will help and offer guidance on additional money available to you for your course, which includes bursaries, scholarships, maintenance loans and grants.
To make an appointment, you can contact the Gateway Service desk by telephone 0151 291 3813 or email gateway@hope.ac.uk.
Student status letters
Q. How can I get a student status letter?
A. Student status letters are available from the Gateway Service Desk. This letter will give information on your course, start date and expected end date
Learning space
Q. Where can I find a student success zone?
A. There are multiple student success zones and learning spaces across the university's campuses. For more information about specific learning spaces, and what they can offer you please visit Learning Spaces.
Timetabling
Q. Where can I find my timetable?
A. You can find your personal academic timetable via MyHope.