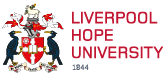 International FAQs
If you've got a question that you can't find the answer to, check out our most frequently asked questions below. If you still have a query, you can contact our Global Student & Partnership Centre by emailing globalcentre@hope.ac.uk
How do I apply for a course?
The application process changes depending on whether you're looking to study an undergraduate or postgraduate degree. Visit our for full details.
Do you accept my qualification?
To see if we accept your qualification, visit the for full details. If your qualification is not listed on our website, please do not hesitate to contact us by emailing international@hope.ac.uk. Please scan in any documents or qualifications that you are unsure of and try to make this as clear as possible so we can see the names, dates and grades of your qualification.
What English Language requirements do you have?
Our standard English Language requirement is IELTS.
For undergraduate courses, we ask for an overall score of 6.0 with 6.0 in both reading and writing and no individual score lower than 5.5.
For postgraduate courses, we ask for 6.5 overall with 6.0 in reading and writing and no individual score lower than 6.0.
How long will my course last?
All of our undergraduate degrees are three years long starting in September/October every year and finishing in May.
The majority of postgraduate courses are between 12 and 15 months in duration and start in September and some in January.
When will I receive my CAS number?
CAS numbers can be issued three months before the course start date, so you can start applying for your visa at that point. You will only be issued your CAS number after you have paid your deposit.
Once you are formally made an offer, our International Admissions Team will send you a 'Guide of Offer Holders' document containing further information and details of how to apply for your visa.
Do you offer any scholarships?
Education is a huge financial commitment and it is important you understand the tuition fees, costs and payment methods. Liverpool Hope University remains one of the most affordable universities in England. We have a range of International Scholarships available to help fund your studies. Please visit our for more information.
Useful links
The International Student Calculator
UKCISA - International Council for Student Affairs