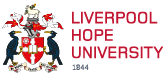 From following dreams to taking the lead
Sometimes, all it takes is one key moment for someone to decide what they want to do with their lives. That moment for Haris Rashid came whilst he was at school.
"It was during the mock election," he said. "I loved all of the debating and the feeling when I won with the majority vote was just amazing. I think, really, my interest in Law grew from there."
But even though the seeds of his career ambition were starting to grow, Haris had already committed to different A-levels.
"During my A levels I studied triple Science and Business," he said. "Quite a weird mix, I know, but I initially wanted to go into a Science-related degree."
A change of heart
It wasn't until he attended some Applicant Days that Haris discovered the right degree to match his dream. "I knew that I loved the debates at school and, after talking to the tutors at various events at Hope, it just confirmed my choice should be Law. It felt like me," he continued.
When we spoke to Haris, he was two years into his LLB Law degree. "It's great," he said. "The lecturers have experience in the law industry and are interested in finding out more about what I want to do and where I want to go with my degree.
"And the course is tailored to help you get to where you want to be. We've studied a whole range of topics; from criminal to public, to equality and discrimination law. And the fact that you're given some real-life scenarios to get stuck into is a highlight."
National success
"We recently competed in the National Mediation Competition against students at all levels from around the UK. We were actually one of the few universities who were all undergraduates," he added with a wide smile. "We ended up in the top 10, which was a real achievement for us."
This wasn't Haris's only achievement at Hope.
An aspiring leader
He was celebrating being elected as President of Liverpool Hope University's Student Union when we spoke. "I'm really looking forward to my role as President," he said.
"I'll be taking a year out to work full time between my second and third year of studying, joining the 9 to 5'ers and getting a real taste of what working life is like. I just hope that I can really make a difference – it's a big responsibility as I'll be lobbying students' interests, but I think it will be a really interesting year."
And as for his future plans? "I would quite like to set up my own solicitor clinic one day," he said.
"But that's a little while off yet. First, I'd like to do a Masters in Law, take my LPC and work in Business Law for a while. It's exciting – never would I have ever thought that I would have accomplished so much and know where I want to go."
"But Hope has helped me find that."