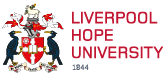 From challenging stereotypes to taking on the world
Growing up in India's capital presented itself with a whole range of opportunities for Shreya. But as a woman with an interest in Mathematics, it came with its challenges. "Maths is still seen as a male dominated subject," Shreya explained. "In my classes growing up, there were always more boys than girls.
"And this is the case all over the world, not just in India."
Beating the stereotype
"At the end of the day, some people still think that women can't do such a hard subject," she continued. "It's something that's always disappointed me and really needs to change."
Despite these challenges, Shreya has been unafraid to break this stereotype. "I've always been really interested in Maths and, when the time came for me to choose my degree, I knew that I wanted to do something that you could approach logically.
"So, I studied a BSc Mathematics and an MSc in Applied Mathematics in India as I knew that, with this, I could apply my studies to real life situations."
From India to Liverpool Hope…
After coming across an advertisement for the Vice Chancellor PhD Scholarship at Liverpool Hope, Shreya knew that she wanted to pursue her studies with us. "I spoke to the PhD supervisor over the phone and he was really supportive, which helped me make my decision. I knew that having a good supervisor was the most important thing for me if I was going to move across the world to study."
When we spoke, Shreya was approaching the end of her PhD in Applied Mathematics at Hope and was reflecting back on her time with us. "I'm so happy that I came to Liverpool instead of anywhere else," she said, before adding, "of course, the move was hard initially. It was the first time I'd left home and it does take time for any PhD student to really get into their topic.
"But the International Hub at Hope is really good – you can go and have a chat and they will help you meet new people. It's a good place and I'd be happy to stay longer."
Shreya was also quick to point out how living in university accommodation helped her to settle in. "My flatmates are amazing. We have a cup of tea together and talk after class. It reminds me of evenings with my family, which was a small thing that I was missing initially. But I have this now."
Taking on the world
And, when we spoke, Shreya was preparing to attend and present her research at the SIAM conference on Applications of Dynamical Systems in Utah, America. "After a conversation with my supervisor, I applied and got selected to present at the conference," she explained.
"All the lead researchers will be attending in my field and I'm going to be leading the session – which is great."
And as for her future plans? "I would like to do a Post Doctorate somewhere in Europe or the US, but then eventually I would like to be a lecturer.
"I would definitely want to inspire more women to go into STEM (Science, Technology, Engineering and Mathematics). Women are so underrepresented and my PhD has offered me so many opportunities.
"So I'd like to go forward with my research not only for myself, but for other women who may have been discouraged to study Mathematics."