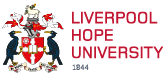 Careers Advice
Here at Hope we recognise that you're a unique individual and we pride ourselves on being able to offer our students personalised, impartial, expert advice.
The Careers & Employability team are here to help students and graduates to explore, plan and succeed with their career goals. From the moment you arrive at Hope until well after you graduate, our Careers & Employability team are here for you.
We're based in the Employability Hub in the Gateway Building (just to the left of the main reception). We have drop in sessions all week, you can see what's on here. If you can't make a specific drop in because of timetable issues just pop in when you can, we'll still be able to help.
Seeing one of the team
There are a number of different options if you want to speak to one of the team :
Book a 45 minute appointment either online or face to face.
Come to Careers Express in the Employability Hub.
Email - you can drop us an email at careers@hope.ac.uk anytime and we'll get back to you as soon as we can
What we can help with
Covering both Careers and Employability means we deal with a range of topics:
Choosing a career
How to get into a particular role or sector
Help with further study (choosing the right course, personal statements)
PGCE applications
Placement Years&
Getting a placement or work experience
CVs, interviews and application forms for jobs
Finding part time work while you study
Changing career paths
Hope Works (right to work checks and general queries)
Volunteering, DofE and SALA
Events
We run a wide range of events during the academic year including careers fairs, skill workshops, information sessions, employer visits, practical sessions and more.
Lectures
You'll also see the team in some of your lectures. We do an introduction to the Careers & Employability Service for all first year students to give you a full overview of how we can help you during your time at university.
We also come in to deliver subject specific careers sessions to help you decide what to do with your degree when you graduate. We try to make you aware of careers you may not have considered and can support you to pursue alternatives if you're interested. This could include looking for experience in a particular sector, finding further study options and applying for graduate schemes.
Contact us
Careers & Employability
Hope Works
DofE
SALA