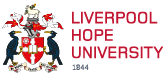 Services for employers
Whether you're looking to recruit a Hope student or graduate, attend an event, or deliver an employability workshop we'd love to hear to from you
Here are just some of the ways in which you can engage with Careers & Employability and Hope students and graduates.
Advertise with us
Advertise a role via our online vacancy system free of charge.
Students and graduates regularly search the system to find graduate jobs, placement years, internships, part-time roles and volunteering opportunities. We also promote opportunities listed on this system via our student and graduate bulletins and on our social media.
Before submitting a vacancy please ensure you have read and followed our Vacancy Advertising Policy, any vacancies that do not meet the policy requirements will not be approved for publication
If you are have any difficulty uploading opportunities directly to our system please send the role details to careers@hope.ac.uk (please note it can take up to 5 working days for us to upload a vacancy on your behalf).
Bespoke internships
Are you looking to develop a new project? Are you looking to bolster your workforce and capacity? Do you have any skills gaps you need to address?
Our bespoke Placement & Internship Programme offers you the chance to recruit student talent to develop and grow your organisation. If you don't have the time or expertise within your team to focus on a project or task that could drive your business forward why not recruit a Hope student?
We offer a bespoke service to create an internship moulded to your business needs and aims. Differing from placement years, these opportunities are created alongside the students' studies and can therefore be comprised of short-term, long-term or rolling contracts and flexible part-time working hours.
We have a wide range of courses which dovetail with industry and enthusiastic students who can provide cost-effective solutions to any business needs and problems. Examples of roles and fields we have created opportunities in include Social Media and Marketing, Graphic Design, Web and App Development, Business Consultancy and Finance.
We can provide a free recruitment service where our team will support you throughout the process from creating job descriptions and application forms, to advertising and promoting opportunities via our subscribed programme, our internal job searcher, email bulletins, social media, leaflet distribution and lecture shout outs.
For more information and to get started contact our Employment Officer, Becky McCoy mccoyr@hope.ac.uk
Events
Throughout the academic year we host a range of events and programmes to support your engagement with our students and recent graduates. Our previous events have included:
Part-time Jobs Fair
Teaching & Education Fairs
Humanities Day
Angel Field Festival
Maths, Computer Science & Engineering Fair
If you wish to register an interest in attending any upcoming events please contact us via careers@hope.ac.uk
On-campus presence
We can also facilitate employer and student engagement via bespoke workshops or through our varied programme of in-curriculum activity. Contact us on careers@hope.ac.uk to discuss your needs and we will find the best option for you.