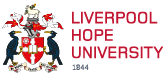 Events
The School of Humanities hosts a number of events, public lectures and conferences over the course of the academic year. This programme of events reflects the diverse areas teaching and research undertaken by our Academics and Research Centres. Further details will be added as they become available.
School Events 2022/23
7th December 2022 - 4th Annual Humanities Employability Event "Looking Forward - Planning Ahead"
This is an excellent chance for students within the School of Humanities to meet with prospective future employers, take part in focused recruitment activities as well as attend a range of talks from employers with a Humanities focus.
For further details please download the event flyer.