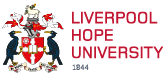 International Tuition fees
Tuition fees cover the cost of your degree and are charged each year of study.
For EU students for the 2022/23 academic year, tuition fees are as follows:
Undergraduate degree: £9,250 per year
Postgraduate taught courses: From £5,200
MRES: From £6,680
International MBA: £10,500
For international students for the 2022/23 academic year, tuition fees are as follows:
Undergraduate degrees: £12,500 per year;
Postgraduate taught courses: £12,500
MRES: £12,850
International MBA: £13,500
If you have completed a full-time undergraduate course at Liverpool Hope within the last 3 years, you will be charged Home fees for postgraduate study. This will range between £5,200 - £6,680 for most postgraduate degrees, with the exception of the International MBA which will cost £10,500.
For tuition fee information about our postgraduate research degrees, please visit our postgraduate research pages.
Paying your fees
If you are joining the University, you must pay a tuition fee deposit of £3,000 before you arrive, and then pay 50% of the remaining balance at registration, and the remaining balance within 3 months of registration.
Payment information is included in the guide for offer holders, which will be sent to you when you are made an offer. For further information, download the
Regulations for the Payment of Fees and Financial Information 2023/24 document.
To make a payment, you should use the Liverpool Hope Bank Transfer powered by our partner, Corvera (formerly Western Union Business Solutions).

This service allows you to pay your international tuition fees and/or accommodation fees (deposit or in full) in your local currency and from your home bank account, without worrying about exchange rates or bank charges. For further guidance please watch this How to Pay video
If you have any queries regarding this service or your payment, you can contact Convera by emailing studentsupport@convera.com
Cashless Campus
Please be aware that Liverpool Hope University is a cashless campus and therefore cash payments are not accepted when paying tuition or accommodation invoices or at outlets around the University. Students should also note that our bank will not accept deposits of cash paid into our University account over the counter at branches in the UK.
Our strong advice is to keep the amount of cash you bring when arriving into the country to a minimum.