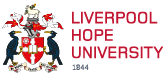 Paying Your Fees
If you are joining the University, you must pay a tuition fee deposit of £3,000 before you arrive, and then pay 50% of the remaining balance at registration, and the remaining balance within 3 months of registration.
Payment information is included in the guide for offer holders, which will be sent to you when you are made an offer. For further information, download the document
Regulations for the Payment of Fees and Financial Information 2023/24 document.

Liverpool Hope University has partnered with Flywire to accept payments from international students worldwide. Easily and securely make education payments in your own currency, using local payment methods from the safety and convenience of your home. With real-time tracking and Around-the-clock multilingual support, millions of students and families around the world trust Flywire for payment processing.
Did you know?
Flywire is the global market leader for education payments, the Trusted Choice of millions of students, thousands of institutions and recruitment agents and hundreds of partners worldwide.
Flywire offers convenient payment options from over 240 countries and territories, in more than 140+ currencies.
Flywire supports a variety of local payment methods including bank transfers, credit cards, e-wallets and more.
Flywire guarantees payment as soon as funds are received in any of our accounts around the world.
Flywire offers peace of mind by providing real-time payment tracking every step of the way through email, in-app and text alerts.
Flywire offers around-the-clock multilingual support via email, phone or live chat.
Flywire provides a secure and streamlined refunding process with automatic tracking notifications.
Flywire's internal controls ensure that funds are secure and protected against fraud.
Flywire provides a Best Price Guarantee: if you find a better exchange rate at your bank within two hours of booking a local currency bank transfer with Flywire and send us a quote from your bank, we will match it.

The University has also partnered with Convera to accept international payments.
This service allows you to pay your international tuition fees and/or accommodation fees (deposit or in full) in your local currency and from your home bank account, without worrying about exchange rates or bank charges. For further guidance please watch this How to Pay video.
Benefits of using this service:
Obtain a guaranteed exchange rate for a period of up to 72 hours to provide to your bank to make the payment
Pay fees in your own currency – so you know the exact cost of your course fee
Be sure that 100% of the funds transferred reach the University and that no expensive bank charges are deducted
Be sure that the payment can be easily identified and allocated by the University, giving you peace of mind
Know it is a secure and quick way to make the transfer, ensuring that the University receives the payment promptly
No additional charges for using this service are levied by the University or Convera. By using this service you avoid or significantly reduce the costs incurred making international payments.
To make a payment, please click on this link;
Please note that payments originating from the following areas cannot be made through Convera
Afghanistan
Belarus
Cuba
Crimea Region
Iran
North Korea
Russia
Syria
Venezuela
Please contact the Student Finance Team on 0151 291 3339 to discus alternative payment arrangements
If you have any queries regarding this service or your payment, you can contact Convera by emailing https://students.convera.com/#!/contacts
Cashless Campus
Please be aware that Liverpool Hope University is a cashless campus and therefore cash payments are not accepted when paying tuition or accommodation invoices or at outlets around the University. Students should also note that our bank will not accept deposits of cash paid into our University account over the counter at branches in the UK.
Our strong advice is to keep the amount of cash you bring when arriving into the country to a minimum.