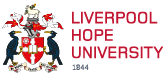 Partnerships
Liverpool Hope University has over 50 strategic partnerships with high quality overseas institutions, which share the University's mission and values. These partnerships aim to foster collaborative academic research, deliver innovative programmes and academic progression, provide Study Abroad and Exchange opportunities, and strengthen special friendships.
Universite Catholique de Lille, Lille, France
Sharing common values and a commitment to European development, Liverpool Hope University and the Catholic University of Lille established a joint European Institute in 2016. This facilitates staff and student mobility, research collaborations and joint programmes.
Christ University, Bangalore, India
The Hope-Bangalore Institute of Business, Management and Leadership was established in November 2005 with the aim of fostering joint collaborative research. The Institute is committed to encouraging high quality research in the areas of business and management studies to ensure that teaching at both institutions remains research informed.
Hope College, Michigan, USA
Sharing the same name, Hope College and Liverpool Hope University are obvious partners! We have been exchanging students and staff since 1997. In order to cement our relationship further our Vice Chancellor is a member of Hope College's Board of Trustees. Both institutions belong to the Consortium for Global Education.
Ouachita Baptist University, Ouachita, USA
Ouachita Baptist University and Liverpool Hope University have shared missions and values. We have been hosting OBU students on our campuses for study abroad since 2010. Both institutions are members of the Consortium for Global Education and staff meet regularly to further collaborations.
Stella Maris College, Chennai, India
Stella Maris College and Liverpool Hope have a long partnership of cooperation. This was extended in 2015 to an articulation agreement for Hope's IMBA programme. We now welcome Stella Maris PG Cert students into our Business School each October.
Sun Yat-Sen University, Guangzhou, China
Established in May 2007, Liverpool Hope University and Sun Yat-Sen University partnership promotes research collaboration. A 4 week summer school for Sun Yat-Sen students was inaugurated in 2017 - for further Information please see Summer School Opporunities.