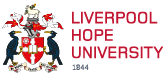 Frequently asked questions
Get the answers to the most frequently asked questions about Psychology at Liverpool Hope University.
Why Liverpool Hope University?
We have been commended by the British Psychological Society for the support provided and by the Quality Assurance Agency for our provision of up-to-date research-led teaching. Therefore, the Psychology team is confident in its delivery of high quality academic programmes, pastoral support and enhancement of the opportunities open to them in the future.
We offer many chances to students to become involved in extra-curricular activities within and outside of the department, such as:
Participating in current research studies led by departmental staff
Staff interact with members of other universities in the UK and abroad to provide a global view of current, and new directions in Psychology
Professional bodies are invited to give lectures and report their experience of work to foster students' learning about recent applications in Psychology
The Psychology Society, which is recognised by the BPS. This is student-led but supported by academic staff
Students can become actively engaged in making a difference to the learning experience of their fellow students by becoming a representative for their current year on the Student Voice Committee
There are many societies run through the Students' Union which we recommend you think about joining
Psychology students also have the opportunity to participate in the Service and Leadership Award scheme, which provides students with leadership training and volunteering opportunities
Global Hope aims to deliver high quality community-based programmes, and students can fundraise towards the projects, and volunteer in partner organisations in Africa, India, Sri Lanka, Peru and Brazil. The group works in conjunction with the international charity, SOS Children's Villages in Sri Lanka
What is Psychology?
Psychology is a fascinating subject which involves the use of scientific methods to systematically investigate the processes of the mind (eg thoughts and emotions) and analyse behaviour. All programmes in Psychology including, BA/BSc Combined Hons programmes confer eligibility for the Graduate Basis for Chartered Membership (GBC) with the British Psychological Society (BPS), needed to enter postgraduate professional training Students should attain at least a 2:2 (ie 50 % and above) degree classification and pass the dissertation in the final year of study to become eligible for membership. For MSc Psychology Conversion: A pass grade (50 % and above) across the programme, and pass grade for the dissertation is required.
Will I be able to specialise in Psychology?
Yes – we offer a BSc Single (Hons) in Psychology course. In addition, for those students who are registered for BA/BSc Psychology (ie take all units in Psychology). There are a number of topics to choose to specialise in, including: Cognitive neuroscience, Psychology of Religion, Psychology and Education, Psychology of Peace and Conflict (the units are subject to availability, and enrich the prescribed BPS curriculum standards).
How will I be taught?
We are at the forefront of delivering courses using innovative teaching practices. Learning is facilitated through lectures, seminars, workshops, and tutorials. Sessions can be based in laboratories. We also focus on relationship building which is supported through group work, peer to peer learning, presentations, and well-defined tasks for independent study time. Throughout, decisions we make regarding the implementation of learning, teaching and assessment strategies are research led from within our Department.
When students enter our programmes, our teaching and learning strategies are directed towards working with student expectations, and adaptation to learning in a dynamic Higher Education environment. Central to our activity are factors, such as; fair and transparent assessment processes, course evaluation and feedback opportunities that are fit for purpose; disability theory, and the lived experiences of disabled students in Higher Education; recognition of the reasons why some students opt to plagiarise; development, management and usage of virtual learning environments.
It is very important to encourage students to become active and effective learners, developing critical thinking abilities. We structure this through understanding arguments and debates in psychology; interlinking an understanding of ethics, and research methods and analyses, with the real experiences and contexts of human thought and behaviour. In doing so, students are able to justify and extend evaluation processes. In addition, transferable skills, especially those related to communication in a variety of formats, time management, and personal and professional organisational skills, are embedded throughout our programmes.
What are my employment prospects?
Students who complete the GBC (see above) route through their studies will be eligible for further training with a view to becoming a professional psychologist in areas such as: Forensic, Clinical, Occupational, Counselling, Health, Sport and Exercise, Neuro, Educational, and Academia, Research and Teaching.
A psychology degree is attractive to more employers because of its unique combination of humanities and science. For those who complete GBC and those who do not there are a wide variety of occupations in for example, Human Resource Management, Probation Services, Management, Social Work, Social Research, Marketing and Education.