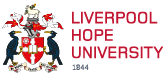 Six Ways to Wellbeing
The University is committed to helping our employees stay well and we understand that positive wellbeing enables staff to flourish and achieve their potential both inside and outside of work.
We have adopted a "Six Ways to Wellbeing" model to help make wellbeing easier to integrate into your life – both at work and home. Our six ways are about supporting staff to take action and make conscious and deliberate choices to look after their wellbeing. For more information on each one of the "Six Ways to Wellbeing" click on the relevant image below.

Theresa Lewin - HR Wellbeing Lead
Theresa, one of the University's HR Mangers, also has responsibility for staff wellbeing. Her role includes:
The development and delivery of a Staff Wellbeing Action Plan
Production and update of relevant policies and guidance in relation to staff mental health and wellbeing
Organising a series of events and initiatives aimed at supporting staff mental health and wellbeing following up with reviews and evaluation
Acting as the point of contact for the University's external Occupational Health and Counselling services
Creating links with external agencies and providers to gain additional expertise and support on mental health and wellbeing issues
Theresa can be contacted on: 0151 291 3348 lewint@hope.ac.uk