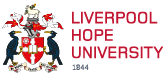 Research at the Business School
Liverpool Hope University is primarily a research informed teaching institution which has developed a lecturing staff workload model that combines a third teaching, a third administrative and a third research time.
Liverpool Hope University has made a commitment in its agreed learning and teaching strategy that all curriculum development will be research informed. It has also made a commitment that all appointed lecturing staff need to have a PhD and be research active.
LHBS has a high number of staff with PhDs with the vast majority being at an early stage of their career. The School also has four members of staff with a professional background and three members of staff who have run successful businesses. All of this means LHBS is highly qualified at an academic, professional and experiential level to engage in research which connects with the business sector.
Liverpool Hope Business School is organised in 3 teaching and research clusters:
Economics, Finance & Accounting
Business Models in Developing Economies
Sustainable Business Models
Mergers and acquisitions
Corporate finance in developing economies
Indicators to map performances of sustainable business
Business Management
Corporate and Political Social Responsibility
Poverty and Inequalities
Alternative Sustainable Economic Models
Sustainable Business Models
Marketing
Consumer behaviour
Hedonism
Cross-cultural issues in marketing
Modelling consumer behaviour
New Research Partnership with Everton FC and Everton in the Community
Everton Football Club and Liverpool Hope University have announced plans for an official research partnership - the first of its type between a Premier League club and a leading university.
During the five-year collaboration, Liverpool Hope will work with Everton to provide high-quality academic resources to support the Club's research requirements. Projects will range from review and assessment of the social projects delivered by the Club's charity, Everton in the Community, to fan base development and areas relating to commercial growth.
The first formal project will see Hope researchers working with Everton in the Community staff to quantify and provide detailed evidence of the social impact the Club's charity makes within the City of Liverpool. The findings from this research will provide insight that will enable improvements, by focusing resource in areas that achieve the greatest social impact.
The University's research and analysis will support the Club to further develop its knowledge in corporate and performance spheres, technology development and governance, all of which will be beneficial in taking future strategies forward.
In addition to the research element of the partnership, both the University and the Club will benefit from knowledge exchange through guest lecturers, placements and volunteering opportunities.
The collaboration follows on from the recent award by the University of an Honorary Visiting Professorship in Leadership in Sport Serving Humanity to Professor Denise Barrett-Baxendale, Executive Chair of Everton in the Community and Director at Everton Football Club.
Research Seminars
The Business School holds a number of research seminars during the academic year, inviting students, academic colleagues and those external to the University to come along.
Areas of Research Interest and Potential Areas of Doctoral Supervision
Economics, Finance & Accounting
Prof. Archontis Pantsios
Rates of Unionisation and Human Capital.
Strike Activity in Private vs. Public Sector.
Dyadic Conflict and Trade Measures.
Business Management
Dr. Asad Ghalib
International Development and its Management.
Social Business Enterprises and their Socio-Economic Performance and Impact on Communities and Livelihoods.
Globalisation and Global Economic Development: its Management and Policy Impacts.
Enterprises, Innovation and Entrepreneurship.
Sustainable and Ethical Businesses Models.
Business Models in Developing Economies.
Poverty, Inequalities and Social Protection Models.