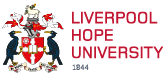 Photography and video
Liverpool Hope University hosts many events, conferences and social gatherings throughout the year, and it is essential that we promote these activities, to both engage our current students and to attract potential new students.
To facilitate this, Steven Hargraves provides provision for photography and video support.
While on a day to day basis we can accommodate impromptu photography, such as a staff index portrait or departmental group shot, for more substantial tasks, such as event photography or videos with multiple interviewees, all colleagues are kindly requested to complete a Photography and Video Briefing Sheet.
Please ensure all relevant sections are completed and a specific date is proposed for the deadline.
Once the Briefing Sheet has been received, the job will be logged officially and if approved, Steven will be in contact if there are any further questions.
Briefing sheet guidance

Consent forms: If your task involves taking images of students or visitors, particularly if schools are involved and minors are present, a Model Release Form needs to be completed before the shooting date, for each participant.
For video interviews: please supply a list of questions and information to accompany the video on YouTube, such as a title, a short explanatory paragraph, and a link back to the Hope University website to a relevant page for more information if applicable.
Deadlines for big projects: Films incorporating multiple interviewees with cutaway footage, or large-scale event photography - please contact Steven as soon as you are aware of times and dates, and bear in mind the editing time required afterwards to produce the finished photo galleries and finished videos when deciding upon deadlines.

Photo gallery: Allow 1-3 working days
Video editing and uploading: Allow 2-5 working days
Out of Hours Events: Evening and weekend requests can be accommodated if enough advance notice is given and on availability. Arrangements for an alternate Photographer to attend can be made if required.
Amends: Any alterations, updating of existing videos, captions added to group photographs etc, can be discussed directly using the contact details below.
Please Note: Classroom support for recording of lectures and conference speeches are provided by the IT Department's Audio Visual Services.
Contact Steven:
Gateway Foyer, Hope Park
T: 0151 291 3517
E: hargras@hope.ac.uk