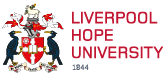 Outgoing Student Exchange
Are you enjoying your studies at Hope and life in Liverpool, but want something more? Would you like the opportunity to spend some time in another country as part of your University experience?
The Global Centre can help you travel around the world. These pages will explain how you can spend a semester or full academic year at a partner University as part of our Outgoing Exchange programme.

Studying overseas as part of your degree gives you a once in a lifetime opportunity. It's a great way to make new friends and create memories that will last a lifetime.
Who can go on an Outgoing Exchange Programme?
You will be able to take part in the Outgoing Exchange Programme in your second year of study, providing it will not hinder your studies. Visit our who can go page for the criteria needed.
Where can I go?
We have partnerships with universities across the globe, from Europe to Hong Kong. Visit our where can I go page for a full list of partner universities.
Costs
A big advantage of taking part in our Outgoing Exchange programme is that you won't need to pay any additional tuition fees. You'll still need to pay accommodation and living costs, but there are grants available to help with this. Visit our costs page for further details.
How to apply
So you like the sound of the Outgoing Exchange programme? Visit our how to apply page for details about the application process.
Be prepared
To make sure you have all the information you need before you travel, visit our be prepared page.
FAQs
Got a question? Visit our FAQs page to find the answers to the most commonly asked questions.