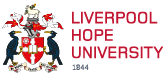 Creative Campus Facilities
Our Creative Campus is close to Liverpool city centre and is the home of our Creative and Performing Arts subjects. Here, you can learn your craft in the inspirational setting of Grade II-listed buildings and state-of-the-art performance spaces, studios and workshops. The University has invested heavily in this campus, which includes two theatres, two dance studios and two black box performance spaces, a music technology laboratory, a recording studio, dedicated studios and specialist workshop facilities for ceramics, computer aided manufacture, fine metal, machine workshop, textiles and printmaking.
The Fabric District is a five minute walk away and the surrounding area has an ever growing art scene. There are a wealth of shops, bars, restaurants, galleries and theatres in the nearby city centre. The Creative Campus has a newly refurbished cafe and student accommodation. It really is a great place to live and study. There is also a regular free shuttle bus that runs between the Creative Campus and Hope Park, so if you're based at both campuses it's easy to get around.
Students at the Creative Campus benefit from high quality student accommodation, 24-hour security, a brand new Arts Centre, a professional Theatre, Media Hatch, Fabrication Laboratory, a suite of Workshops, Fine Art Studios, collaboration and learning spaces, Warehouse Theatre, Performance Spaces, Recording Studios, Editing Suites and Practice Spaces, Lecture Rooms, Digital Learning facilities, two well-stocked Libraries and a Reading Room, Student Success Zones and IT suites, all on the door-step tailored to meet our students' needs.
The potential for exciting creative collaborations is made all the easier with our state-of-the-art Capstone Theatre, boasting the very best acoustics in Liverpool. It is not surprising that this unique venue is home to an All-Steinway Music School, one of just a handful in the UK. In March 2010, Liverpool Hope University became the second All-Steinway School in the UK, demonstrating a commitment to excellence by providing our students with the best equipment possible for the study of Music. This commitment continues across all creative subjects with emphasis on the investment of essential equipment a priority to compliment students learning.
The Capstone itself draws guests into a striking glass facade and columns into a large foyer and reception area which creates a distinct sense of space - warm and inviting.
Arts Centre
The brand new Arts Centre takes home in one of our newly acquired buildings and was converted in August 2018. The Arts Centre has custom modern studios with a mix of natural light and double height ceilings, there are individual studio spaces, a film screening room, dedicated Design and MA room, bookable spaces, exhibition areas and student zones.
The new Arts Centre is also home to our partner Milapfest. Our partner, the European Opera Centre, is also based on the Creative Campus in The Cornerstone building.
Workshops and studios
The Cornerstone is home to a suite of studios and workshops. In the textiles studio there is a large print room and construct room, Fine Art print room and dedicated studio spaces for the level I and H Design students and a digital fabric printer. In ceramics we have dedicated rooms for making, a plaster room, glaze room and kiln room. There are two dedicated metal studios, one for bench work and another forge/hammer workshop with a vast array of machines and equipment. The Machine room is supported by our technical staff five days a week and supports making across all the disciplines at the Creative Campus.
Fabrication Lab ('Fab Lab')
The Fab Lab (Fabrication Laboratory) brings together new technology and manufacture machinery in one room and is a space where small-scale production and testing of ideas can take place. Housed here are laser cutters, 3D printers, a digital stitch machine, a vinyl cutter and wide format paper printer. Ideas are tested and we use this space alongside our more traditional workshop processes. The adjourning collaboration area provides space for ideas and design development.
Collaboration space
Our unique collaboration space has been designed to be used collectively across all disciplines and collaboratively with the 'Fab Lab' and Graphic Design studio which are adjacent to this room. This is a flexible and multi-use space and has special features which makes it ideal for co-design and regional development opportunities as well as a teaching space. The equipment contained here ranges from a large screen interactive TV to a hands-on chalkboard interface. Modular and flexible furniture and a suite of Macintosh (Mac) computers installed with the Adobe Creative Suite are also included.
The Capstone Theatre
This professional theatre stages concerts and performances by leading national and international musicians and artists, spoken word events, radio broadcasts, plays, dance performances and film screenings and boats the best acoustics in the city.
For further information please visit The Capstone Theatre website.
Warehouse Theatre
This versatile theatre space features retractable seating that allows for different staging possibilities for performances and installation work.
Lecture rooms
Teaching takes place in a suite of lecture and seminar rooms. These are integrated across the Campus and are well stocked with dedicated equipment. The majority of these spaces have been recently refurbished and upgraded with the latest technology including interactive TV's, seating and projection facilities.
Media Hatch
The Creative Campus offers short-term loans of equipment to staff and students on University projects. Equipment available includes data projectors, camcorders, lighting, digital cameras and other audio-visual equipment and accessories as well as Theatre costumes and props.
The Creative Campus Media Hatch is located in Room AC 008 (Arts Centre Lobby, ground floor).
The Media Hatch is open term-time for collections and returns Monday to Friday during the following hours: 10am-12.30pm and 13.30pm-16.00pm.
E: creativemediahatch@hope.ac.uk
T: 0151 291 3794
Libraries and Reading Room
The Creative Campus has two libraries. The Cornerstone library can be found on the first floor of The Cornerstone Building. This library contains books and journals to support Dance, Design, Drama, Graphics, Fine Art and Performance. The Capstone Library is located on the first floor of the Capstone Building and contains books, journals and scores to support Music.
The Cornerstone also has a pleasant Reading Room looking out onto the gardens, offering you a quiet place to study and work. If the Creative Campus doesn't have a book you're looking for, you can request for it to be transferred from The Sheppard-Worlock Library at Hope Park. You can do this via OneSearch.
Student Success Zone and IT Balcony
The Student Success zone is open 24 hours per day during term-time. It contains PCs, printing facilities and plenty of space for group study, as well as comfortable seating for a relaxed place to study. During teaching hours there is also the IT BALCONY which also contains PC's and printing facilities.
Cafe 1846
The Cafe 1846 is a friendly cafeteria located on the ground floor in The Cornerstone building at the Creative Campus. The name has historical significance and highlights the year that the site, where it stands, was first established. You can enjoy freshly brewed coffees, full hot and cold breakfasts and a new and improved fresh produce lunch menu, taking inspiration from South East Asia and the Caribbean, along with local favourites. Chef Damian will be showcasing the best of his skills and cuisines for our staff and students. This is a social space to relax and meet others, with ample booths and seating areas to work and unwind.