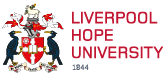 Creative and Performing Arts Research
The School of Creative and Performing Arts is a thriving and diverse centre for interdisciplinary artistic research.
Our academics explore the arts and humanities with research enquiries that cuts across digital technology, heritage and arts in health. Our key research themes reflect our expertise, priorities as a research community, and our scholarly interests and passions. These are:
Arts, health and wellbeing
Arts and public engagement
Arts and digital creativity
Ecologies, cultures and posthumanism
Heritage and culture
Transdisciplinary creative practices
The School foregrounds research of regional, national and international significance in Art & Design History, Dance, Design, Drama, Film, Fine Art, Graphics and Music within a globalized cultural environment.
Research in the fields of Arts and Culture in the School has expanded considerably in recent years, and has been marked by historicist and culturalist approaches. It includes research projects such as: Keenan's research on Seventeenth-century and Eighteenth-century British Theatre and performance staging, Harrop's on Greek tragedy and contemporary acting; Battista's on performances, spirituality and religious practices, Brown's work on children's film and animation and Gulam's on Hollywood stardom and celebrity humanitarianism.
In Fine Art, Dr Donal Maloney has written about the ways in which painting is taught within art schools and academies has, in recent years, undergone several significant changes. 'Teaching Painting' addresses the historical, theoretical, pedagogical and continually shifting methods of how the medium is taught. It asks how and why approaches to teaching painting have changed and developed and offers a platform through which practices and experience can be shared. Doris Rohr is currently co-editing the academic journal Drawing Research Theory and Practice, a peer-reviewed journal that facilitates ongoing international debates within the wider fields of its practice and research. A vibrant, proactive forum for contemporary ideas, the journal is a platform for interdisciplinary and cross-cultural dissemination of all forms of drawing practice and theory.
Socially Engaged Projects
The research activity undertaken in the School of Creative and Performing Arts is concerned with the pursuit of social justice and inclusivity in the arts and cultural industries. Thus, activities benefit wider society through social interventions within the four identified research areas.
For instance, in Drama and Performance, Dr Zoe Zontou's research on applied theatre performance as a means of recovery from alcohol and drug addiction has been pivotal to the work of North-West dance company Fallen Angels in rehabilitating participants through creative activity.
Dr Niamh Malone founded Liverpool Hope Theatre Company, which delivers a range of applied theatre projects in Merseyside and Cheshire to 'vulnerable' groups. Since 2014 Dr Malone has mentored 3-5 drama facilitators each year, with 33 artists in total having been employed. In 2014, Dr Malone launched the project Forgotten Futures and the City which she delivers in nursing homes and prisons across the region.
In Dance, Dr Sarah Black has developed an intergenerational mother-led artistic practice Mother as Curator, where she explores her own solo performance work and performs with her family within their family home.
In Music, Dr Annika Forkert has collaborated with public stakeholders to develop the visibility of, and interest in, women composers' music. The focus on twentieth-century British composers led to her being a finalist for the AHRC/BBC New Generation Thinkers scheme.
Practice as Research Projects
In Dance, Dr Rachel Sweeney's MULTIPLICITOUS SITES digital dance research project immersive and interactive digital dance performance and writing practices to inform critical discourses around spectatorship in digital immersive performance.
In Music, Professor Stephen Davismoon's composition include, from the BBC, God's Own Caught in No Man's Land and In Search of the Phoenix (2014 & 2015); from the RLPO/Ensemble 10/10 Beyond Twilight and Unlucky for Some (both 2017); from the Arts Council Beyond the North Tower, a multi-channel interactive sound channel for the FED Dementia Home Salford (2015); and, from the Heritage Lottery Fund, the sound installation Lark Hill Place Armistice (2017).
In Drama, Dr Gary Anderson's The Institute for the Art and Practice of Dissent at Home: a 10 year performance experiment in Live Art.
Conferences and Research Events
The School has hosted a number of international conferences and symposia, which all involved industry panels or public access. Several were collaborations with external stakeholders that connect researchers with local and national artists, thereby underpinning the School's research mission, such as 'Film After Thatcher: Gender and Sexuality in post-1990 British Cinema' (2014, AHRC-funded); 'Sacred Places: Performances, Politics and Ecologies - A Multidisciplinary Perspective' (2017, in partnership with the International Federation for Theatre Research); 'Our Dance Democracy' (2018, 2020 organised through the DDPS and Merseyside Dance Initiative); and a number of symposia organised with TATE Liverpool.
The School has been selected to host the Theatre and Performance Research Association's annual conference in September 2021.
Connections with the City
The School has strong formalised ties with a number of regional, national, and international partners. The relationship with TATE Liverpool continues to support interdisciplinary collaborative research, with staff having utilised the resources of TATE Liverpool to organise symposia and public engagement events at TATE Exchange. In January 2020, the School entered a new partnership with the Liverpool Everyman and Playhouse, which will focus on synergies between the theatre's community practitioners and the Drama, Dance and Performance area's research themes of addiction and recovery, social justice and storytelling.
The School has further formal partnerships with Milapfest and the European Opera Centre which have both been based at the Creative Campus since 2004. Finally, the School has a number of national and international partnerships, such as the Shanghai Film Week, hosted at the Creative Campus in October 2019, which was a collaboration between the School, the Shanghai Art Film Federation, Liverpool City Council and the AHRC-funded UK-China Film Collaboration Project.
Contact Us
For further information about the School of Creative and Performing Arts Research portfolio, please contact Dr Zoe Zontou, Research Lead for the School of Creative and Performing Arts, email: zontouz@hope.ac.uk or telephone: 0151 291 3598.