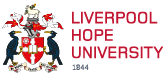 Our Partnerships
Our Partnerships
The School of Education is strongly committed to partnership-led teacher education. The Partnership shares a vision and commitment built on values of mutual respect to support the development of high quality teachers. We recognise that the quality of our students gaining Qualified Teacher Status is dependent on the valuable work carried out in schools and ensuring a collaborative approach is maintained at every stage of the management and delivery process.
We are committed to a process of continuous monitoring and review. The continuing dialogue with our partners is a key driver for our improvement. We set ourselves the highest targets in the training of the next generation of teachers, and we know that these mirror your own standards for your schools and pupils.
We are committed to partnership in the fullest sense - that is, sharing strategic responsibility with you for shaping our provision at every level - in order to ensure the best possible progress for both pupils and student teachers. We are committed to being fully transparent with our partnership colleagues, we are continually working to consolidate and further develop existing partnerships whilst also establishing new strong and trusting relationships. In this spirit, we are actively seeking more colleagues from across the Partnership to join our already active steering committees, working groups and work with subject teams, and we warmly invite any feedback in addition to our formal evaluation processes.
We very much look forward to working with you.
Partnership Governance / Partnership Development Committees
What is the purpose of the Partnership Development Committees?
The purpose of each of the Development Committees is to ensure that the future direction of Liverpool Hope Initial Teacher Education Programmes is driven by a focus on regional challenges and a drive to impact on pupil outcomes in all of our schools. The committees ensure that the needs of the partnership stakeholders are placed at the forefront of our shared vision for continuous improvement and creating an ambitious Hope Teacher workforce for the region.
The role of the Chair and mentor representatives on each committee ensures that the future workforce requirements of the region's schools and settings are gathered, collated and implemented as focused actions for our training programmes. This occurs through the committees direct involvement in the self-evaluation and improvement planning process.
The Committees will do this by:
Directly challenging the course teams on the self-evaluation documentation, improvement plan and respective data sets.
Gathering Professional and Subject Mentor feedback on placements and on the course, and considering trainee feedback through evaluations.
Addressing and monitoring requirements within the ITT Core Content Framework
Providing an essential bridge between HE research and school practice – leading to evidence based research and evidence based practice.
Current Committee Chairs
Chair of Primary Development Committee - Ann-Marie Moore – Headteacher Broadgreen Primary School
Chair of Secondary Development Committee - Ian Young – Headteacher Rainford High School