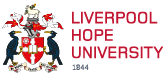 Early Career Hope Teacher
If you have recently completed your initial teacher education with Liverpool Hope University, these pages are here to help you as you begin your early teaching career.
We realise that your first year as a teacher can be both exciting and daunting with many challenges ahead. This is why our commitment to you as an Early Career Hope Teacher (ECHT) does not stop once you have graduated. We feel it is crucial to continue to support and encourage you during your first year of teaching and beyond to ensure you have a strong foundation to become outstanding and ambitious practitioners.
Liverpool Hope offers all our Early Career Hope Teachers support to further develop your knowledge, skills and ability in the key areas that are essential to becoming an effective and competent teaching practitioner. Even if you have not secured a teaching position as yet, you will have access to the Early Career Hope Teacher Platform which contains information about employment, statutory ECT (early career teacher) induction, access to PLD (professional learning and development), in the form of Subject Research Reviews and other free resources.