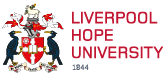 Change your password
Your IT account password protects the security of information and the computing service as a whole. Your University user account must only be used by you and you must not disclose your password to anyone or write it down.
Need to change your password?
You can change your password if you have an internet connection by visiting the webpage - https://password.hope.ac.uk
Security questions
When you first change your password you will be asked to provide answers to three questions. If you forget your password, click on the forgotten password link, enter your email address and answer the questions.
Password reset
If you have forgotten your password and the answers to the security questions, you can request that your password be reset by visiting the IT Service Desk in person with your ID card or, alternatively, by e-mailing itshelp@hope.ac.uk.
Password rules
You should consider using a pass phrase rather than a password. Using, for example, three short words together or a phrase is significantly harder to identify.
Just as a reminder:
Your password must not be easy to guess.
It must not be a single dictionary word (forward or backward) even if you replace letters with numbers of symbols
It must be at least 10 characters long.
It cannot be based on part or all of your username, surname or your old password.
You must use a mixture of numbers, special characters and upper / lower case.
You cannot use a space or any of these characters: . * : | # \ % , ; $ & £ < > +
The characters in your password should be mostly different.
Passwords cannot be all numerical
YOU CANNOT REUSE PASSWORDS.
Your password is confidential; you must not tell it to anyone else.