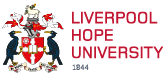 Printing, Photocopying and Scanning
Where can I print?
Sheppard-Worlock Library - 4 black and white printers, 2 colour printers.
Creative Campus - black and white printers in the Student Success Zone and the Reading Room; black and white and colour printers on the Balcony.
Aigburth Lab - 1 black and white printer, 1 colour printer.
Double or single sided printing?
The University encourages the printing of adacemic work double sided and most of the printers around the University default to this.
How much does printing cost? (students only)
Black and White
| Size | Single sided | Double sided |
| --- | --- | --- |
| A4 | 5p | 8p |
| A3 | 10p | N/A |

Colour
| Size | Single sided | Double sided |
| --- | --- | --- |
| A4 | 25p | 40p |
| A3 | 50p | N/A |
Posters can be printed via the Varsity Store in the FML building. You will need to have your work on a disk or USB memory stick. Poster pricing:-
A2 - £7
A1 - £11
A0 - £22
How do I add print credits? (students only)
Photocopying
Photocopying is available in SWL Library, COR Student Success Zone or anywhere that has a Xerox Multi-Function Device. There is no charge for photocopying, simply follow the onscreen instructions.
Scanning
Documents can be scanned using any of the available Xerox Multi-Function Devices. You can use the scanning facility to create an image file of your document and this can be either emailed to your email address or saved directly to a USB memory stick.
Instructions are available next to the machine.