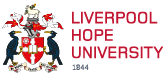 Free Microsoft Office
Staff and students* are entitled to install copies of Microsoft Office 2016 on their own personal computers, tablets and mobile devices for free.
You can download and install the full version of Office 2016 on up to 5 devices, including PC, Mac, Tablet and Phone. This is the same version that is installed on PCs across the University.
For PCs, Office 2016 includes Word, Excel, PowerPoint, OneNote, Access, Publisher, Outlook, Lync, InfoPath.
For Apple Macs, you can download Office 2016, which includes Word, Excel, PowerPoint, Outlook. You can also
get OneNote.
For iPad, iPhone and Android, Office includes Word, Excel, PowerPoint and OneNote apps.
In order to run these versions, Your device must meet the following requirements :-
PCs must be running Windows 7 or later.
Macs must be running OSX 10.5.8 or later.
IPad and iPhones must be running iOS 6.1 or later.
Android devices must be running version 4.0 or later.
Your licence will last for as long as you are a member of the University. You will get a prompt every now and then asking you to sign-in again, just to check that you are still a member of the University, so still eligible to use the software.
Instructions on the installation process are available here - Office Guide
Please note - * This offer does not cover Network of Hope Students.