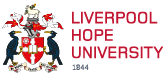 Commonwealth Shared Scholarship
The Commonwealth Shared Scholarship Scheme is a joint initiative between the Commonwealth Scholarship Commission (with funding from the Department for International Development), and UK universities.
It aims to support scholarships for students from developing Commonwealth countries who would not otherwise be able to study in the United Kingdom.
The scholarship covers the full cost of your postgraduate tuition fees, return flights to and from the UK, and a monthly allowance for living costs.
Criteria
To apply for a Commonwealth Shared Scholarship, you must:
Be a citizen of, or be granted refugee status from, an eligible Commonwealth country, or be a British Protected Person
Be permanently and continually resident in an eligible Commonwealth country
Hold a first degree of at least upper second class (2:1) standard, or lower second class level plus a Master's degree. The CSC cannot assess work experience in lieu of this minimum academic qualification
Your home university must confirm that you are sufficiently fluent in written and oral English to pursue your studies immediately, and ensure that you meet the English language requirement set by UK Visas and Immigration. Pre-sessional English language courses are not supported.
When you apply, you will need to sign to say that you:
Have not studied for one (academic) year or more in a high income (developed) country
Have not worked for one year or more in a high income (developed) country
Are yourself, or through your family, unable to pay to study in the UK (your home university may be asked to state its procedures for verifying your financial status)
Will return to your home country within one month of the end date of your award
Liverpool Hope University welcomes applications for the following courses:
Selection process
Each participating UK University conducts its own recruitment process to select a specified number of candidates for Shared Scholarships. We put forward our selected candidates in April each year. The CSC then confirms whether the selected students meet the eligibility criteria for this scheme, and we inform candidates of their results by July of each year.
How to apply
You must make your application using the CSC's Electronic Application System (EAS). Visit the CSC website for full details on how to use the EAS.
Please note: you must also make your application to Liverpool Hope University for your preferred postgraduate degree by completing the Postgraduate Application Form
Availability
2 awards
Deadline
Tuesday 13 December at 16.00 (GMT)