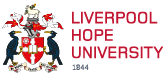 Developmental Psychology
The Developmental Psychology Research Group at Liverpool Hope University aims to advance our knowledge of how humans develop from early childhood to adulthood. We use a broad range of methods (eg laboratory-based experiments, surveys, interviews, ethnographic, longitudinal designs, cross-cultural studies, etc). The main objective is to understand the cognitive, social, emotional, and behavioural factors that promote positive psychological functioning and wellbeing across different populations (eg typically developing children, adolescents, and adults, as well as those with developmental disorders or mental health conditions).
Doctoral Studentship News
We are also pleased to announce an invitation for applications for Doctoral Studentships (Inclusive of a Part-time Demonstrator Role) in the field of Developmental Psychology supervised by members of the Research Group (closing date 6th February, 2022):
Project title: The development, reliability and validity of a psychometric neurodevelopmental measure of binding competence for use in educational and clinical settings.
Primary Supervisor: Dr Lorna Bourke - (bourkel@hope.ac.uk)
Co-Supervisors: Dr Simon Davies, Dr Jamie Lingwood
Project title: Co-sharing technology for language, literacy and mathematics in the Early Years home environment
Primary Supervisor: Dr Lorna Bourke (bourkel@hope.ac.uk)
Co-Supervisors: Dr Tom Gallagher-Mitchell, Dr Jamie Lingwood.