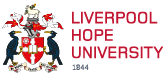 Social and Applied Psychology
The Social & Applied Psychology Research Group is involved in investigations of important and current questions that influence the attitudes and behaviour of individuals and groups in their social context. The group makes a substantial contribution to the Psychology curriculum Social, Political, Health and Clinical Psychology, including optional courses that align with the expertise of group members, such as the Psychology of Peace and Conflict, Health Promotion, the Psychology of Religion and Counselling Psychology.
Our research includes national and international collaborations and aims to make a valuable impact on policy and society. Similarly, our researchers engage in consultancy and advisory work for governments and NGOs, as well as original research. Our research has received grants from the British Academy, Economic and Social Research Council, Fulbright Commission, Wellcome Trust, British Psychological Society, and other funders. We also hold editorial positions with international journals, such as Political Psychology and the Journal of Moral Education.
The Social & Applied Psychology Research Group consists of researchers who are focused on military veterans (Dr Eve Binks & Dr Lisa Di Lemma) and former combatants (Prof Neil Ferguson) and their transitions back into civilian life. Members are also interested in emotional functioning across different psychiatric disorders and wellbeing in children (Dr Jane McCagh). Across the research group we also have a long-standing interest in social identity research in a variety of contexts.