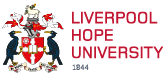 ChildLab
Overview
Projects & Publications
Tools
Meet the Team
Frequently asked questions
We are a group of psychologists and educators working at Liverpool Hope University who are interested in researching how children develop and grow.
We are experts in a number of different fields of work including children's learning, understanding, reading, emotions, and moral behaviour. We are interested in connecting the childlab@hope.ac.uk with the local families and schools.
If you and your family would like to collaborate with us taking part in our research, please fill in the online form.
Contact us
If you are interested in participating in our studies, please contact us for more information:
E-mail: childlab@hope.ac.uk
Telephone: 0151 291 2078
Alternatively, you can email either of our directors:
Research Projects
ChildLab response to COVID-19
In order to provide a timely response to COVID-19 we have identified that there is a priority in child development at Liverpool Hope to begin to document the psychological impact on children, young people and their families as they experience changes to their educational experiences. Therefore, we would appreciate it if parents/guardians of 10-18 year olds, and their child or young person, could spare some time to complete the following questionnaire. Details about the project are outlined on the link.
An exploration of the effects of home-schooling on teachers and parents during the Covid-19 pandemic.
The study will look at the possible stress levels, technological challenges and other issues facing both parents and teachers during this period of home-learning that has been necessitated by the current lockdown.
The results will provide an insight into the issues surrounding this enforced home-learning, and explore some of the reasons for these issues. This could help inform future decisions about home-learning and aid the move back into classroom learning.
Assessing the impact of COVID-19 Home learning environment on math knowledge development (ages 5-14 years) in UK and USA samples
Liverpool Hope University Childlab, UCL Institute of Education, University of Surrey, Purdue University.
Project aims:
To assess the differential home learning (HL) environments parents are operating within, do these differ in relation to key worker status, SES, Child SEND,
To understand what the different barriers to 'effective' HL are and how they may differ for certain groups (SES, keyworker, SEND)?
What impact does HL have on the time spent and quality of math learning?
What do parents view as quality home learning for their children, and how much direction is provided by schools to support math learning?
What barriers may techonolgy present for effective HL of and engagement with math?
How do parent level factors (ability, affinity and anxiety) influence engagement with home learning?
https://uclioe.eu.qualtrics.com/jfe/form/SV_6Q13EgTNcQOhjoN
The impact of parent and teacher maths anxiety on primary school children's maths performance
The project will assess level of maths anxiety in adults who are the key influences in children's developing mathematical knowledge to assess whether either of these individuals play a role in children's performance on school math assessments.
Dr. Tom Gallagher-Mitchell
Children's experience of Forest Nursery and how this influences their social and cognitive development
The project will conduct observational recordings of children's learning activities in Nature2Nurture forest nursery, whilst also assessing children's happiness and academic skills.
Dr. Tom Gallagher-Mitchell
Happiness at school
The project aims to investigate whether children (10-11 year-olds) and adolescents (14-15 year-olds) feel happy at school and whether this impact children's and adolescents' well-being and their academic achievement.
Dr. Antonio Zuffiano and Dr. Belen Lopez-Perez
Prosociality and life satisfaction among university students (18+)
The aim of this study is to test the positive effect of prosociality on life satisfaction across lifespan comparing young and older adults.
Dr. Belen Lopez-Perez and Dr. Antonio Zuffiano
Family perception
This project aims to examine if parents/carers hold different views about their children in daily situations.
Dr. Belen Lopez-Perez and Dr. Antonio Zuffiano
DraStEE (Drama, stories, empathy and education)
The aim of this study is to explore how drama and embodied cognition can support children's social and emotional understanding. Children, aged 3-4 years, play out the characters of a story and experience their dilemmas by being introduced to opportunities of feeling the mental states and feelings of the others. Does the enactment facilitate the capacity of taking the perspective of the other? In what ways can role play of story characters enhance children's emotional and social awareness?
Dr Zoi Nikiforidou, Dr Jim Stack and Dr Babs Anderson
Learning to write and the integration of multisensory information
How well we remember information is important in reading and writing. The working memory model has been widely recognised in Psychology and Education as being able to explain the rates at which children develop their language and literacy skills. I am currently focused on measuring the accuracy with which children aged 4-6 years develop skills in binding together shapes and sounds in working memory. The ability to develop effective strategies to bring pieces of information together in their minds is thought to be a factor in explaining why some children find reading and writing more challenging than others. I undertake this work with Dr Simon Davies, who is an expert in visual attention processes
Dr Lorna Bourke and Dr Simon Davies
Autism, executive function, emotion regulations and writing with imagination
We work with children with Autism aged 9-11 years of age and know some of the main challenges they face in relation to monitoring and planning their behaviour, as well as understanding and controlling emotion. The skills related to this are also important in fiction writing. We want to try to assess how far they explain their use of imagination when describing scenes in stories.
Dr Lorna Bourke
Environmental influences on pre-schoolers experiences of ownership
This small-scale longitudinal study with three and four year olds (N=12) assesses how differences within indoor and naturalistic outdoor preschool sessions afford children different challenges relating to ownership of play object and ideas.
Dr Jim Stack
Emotional understanding and embodied cognition through dramatic play
This project aims to identify the features and characteristics of embodiment while children (aged 3-4 years) enact story characters, through their emotional states versus through actual events.
Dr Jim Stack and Dr Zoi Nikiforidou
Forest school provision and the emergence of social understanding
In this study I am working in collaboration with Dr Zoi Nikiforidou. We are motivated by an attempt to provide a better theoretical understanding of the impact of forest school provision on children's emerging social understanding and prosocial behaviour's. This is a longitudinal study beginning in January 2017. It will follow children from the age of three years up to school leaving age.
Dr Jim Stack and Zoi Nikiforidou
Group works of children
I am interested in understanding how children from different age groups work and create in a group and how do they make group decisions. Specifically I am focusing on interpersonal understanding taking place in group works of children. Moreover, I am also interested in understanding how technology can improve children's decision making and creativity. Particularly, whether different tools of technology can create different co-engagement experiences for children is an area of future interest.
Dr Pinar Oztop
Publications
Find out which books and academic journals our researchers have been published in.
Dr. Lorna Bourke
Davies, S.J., & Bourke, L.J (In press). Using visual methods in a cross-cultural context for teaching and research; Why a postcard is worth a 1000 words. In Teaching Visual Methods in the Social Sciences S. Watt & C. Wakefield (Eds). London: Routledge
Bourke, L., Davies, S.J., Sumner, E., & Green, C. (2014). Individual differences in the development of early writing skills: testing the unique contribution of visuo-spatial working memory. Reading and Writing, 27(2), 315-335 DOI 10.1007/s11145-013-9446-3
Dr. Belén López-Pérez
López-Pérez, B., Gummerum, M., Wilson, E., & Dellaria, G. (2016). Studying children's intrapersonal emotion regulation from the Process Model of Emotion Regulation. Journal of Genetic Psychology, 14, 1-16.
López-Pérez, B., Wilson, E., Dellaria, G., & Gummerum, M. (2016). Developmental differences in children's interpersonal emotion regulation. Motivation and Emotion. doi: 10.1007/s11031-016-9569-3
Magai, C. & López-Pérez, B. (2016). Developmental Theories of Emotion. In E. Stocks (2016). Foundations of Psychology. Farmington Hills, MI: Gale, 2016. Gale Researcher.
Gummerum, M., López-Pérez, B., Ambrona, T., Rodriguez-Cano, S., Dellaria, G., Smith, G., & Wilson, E. (2016) Children's moral emotion attribution in the Happy Victimizer Task: the role of response format. The Journal of Genetic Psychology, 177, 1-16.
López-Pérez, B., & Wilson, E.L. (2015). Parent-children discrepancies in the assessment of children's and adolescents' happiness. Journal of Experimental Child Psychology, 139, 249-255.
López-Perez, B., Sánchez, J. & Gummerum, M. (2015). Children's and Adolescents' conceptions of happiness. Journal of Happiness Studies. doi: 10.10007/s10902-015-9701-1
López-Pérez, B., Gummerum, M., Keller, M., Filippova, E., & Gordillo, M.V. (2015). Sociomoral reasoning in children and adolescents from two collectivistic cultures. European Journal of Developmental Psychology, 12, 204-219.
López-Pérez, B., Ambrona, T. & Márquez-González, M. (2014). TECA-NA: Cognitive and Affective Empathy Questionnaire for Children and Teenagers. Behavioral Psychology, 22, 5-18.
Dr. Zoi Nikiforidou
Nikiforidou, Z. (2017). Risk literacy: concepts and pedagogical implications for Early Childhood Education, Contemporary Issues in Early Childhood 18 (3) (forthcoming)
Nikiforidou, Z. (2017). 'It is riskier': preschoolers' reasoning of risky situations, EECERJ 25 (4) (forthcoming)
Nikiforidou, Z. (2017). The cotton wool child. In Owen (Eds). Childhood Today, London: SAGE (forthcoming)
Nikiforidou, Z., Anderson A. (2016) Working together to safeguard children. In Palaiologou, I., (Ed) Early Years Foundation Stage: Theory and Practice (3rd ed), London: SAGE.
Nikiforidou Z, Pange, J. (2015). Fairness through mathematical problem solving in preschool education. In Gellert, U., Gimenez Rodriguez, J., Hahn, C., Kafoussi, S. (Eds.) Educational Paths to Mathematics (pp. 161?171). DOI 10.1007/978?3?319?15410? 7_9
Nikiforidou, Z., Miles, Z., Luff, P. (2015). Bat Conservation in the Foundation Stage: An Early Start to Education for Sustainability. TEESnet Conference Proceedings, pp.68?76
Children's and Adolescents' Happiness Questionnaire (Lopez-Perez & Zuffianò, 2017)
Recent reports have pointed out that around 25% of children are unhappy at school (Children's Society, 2015). Importantly, happiness does not only entail positive emotions and life satisfaction, but it also includes other components.
We have developed the Children's and Adolescents' Happiness at School Questionnaire, based on the PERMA model (Seligman, 2011). We have identified the following components:
Positive Emotions: being able to experience on positive emotions.
Accomplishments: setting up and striving for goals and making the effort to achieve them.
Positive Development: having positive relationships, being motivated at school, and finding school as something meaningful.
We are exploring whether children and adolescents' age, gender, and context (for instance, engaging classrooms vs. non-engaging classrooms) modulate their self-ratings on these three core elements of psychological well-being and happiness.
Dr Lorna Bourke, Principal Lecturer in Psychology
Dr Tom Gallagher-Mitchell, Lecturer in Psychology
Dr Belen Lopez-Perez, Senior Lecturer in Psychology
Dr Zoi Nikiforidou, Senior Lecturer in Early Childhood Studies
Dr Glen Pennington, Professional Tutor/Lab Manager
Dr Jim Stack, Lecturer in Early Childhood Studies
Dr Pinar Oztop, Postdoctoral Teaching Fellow
Shayne Polias, PhD Student
How do I get involved in the research carried out at ChildLab?
If you and your family would like to collaborate with us taking part in our research, please fill in the online form.
How do we study children's and adolescents' development?
Most of our research is based on age-appropriate, fun games and tasks for children and families. Our studies will help us gain more knowledge on how children develop and have a direct implication for education.
What age groups will be involved?
The age group varies from birth to 16 years old.
Who does the research?
All studies are run by experienced researchers and trained research assistants from Liverpool Hope University. All of whom have a valid Disclosure and Barring Service (DBS) check.
What happens during a visit?
When you and your child arrive at our lab, we will provide you with refreshments and further information about the study you will be participating in. If you and your child are happy to participate you will then be asked to read and sign our consent form. Most of our studies will involve interviewing your child about thoughts and feelings relating to everyday social situations. Once the study is completed, we will be happy to answer any additional questions you may have.
Confidentiality and Privacy
We really value and respect you and your child's contribution. The data that we collect for our studies is stored in a secure place within a password protected file. This makes sure that nobody besides the researchers has access to the data.
How long does it take to participate in a study?
On average, it takes between 30 minutes and 1 hour to participate in one of our studies.
What happens if I change my mind about participating?
At any point leading up to, during, or after the study, you and your child are free to withdraw from participation.
What are the benefits in participating in one of our studies?
As a token of our gratitude for your time, your child will receive a book and a certificate of completion at the end of the study. Once the study is completed, we will send a brief overview of the group results.
Where will the study be conducted?
The ChildLab is housed on the ground floor of the Health Science building, Hope Park Campus (Taggart Avenue, L16 9JD). When we schedule your visit, we will provide you with a map of our campus and information regarding where to park. From that point, one of our researchers will meet you at the car park and walk you over to our lab. We will provide you with a parking permit.