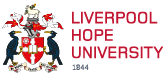 Fieldwork
Fieldwork is an integral part of all our courses. It provides students with opportunities to engage with contemporary issues and improve their employability through skills development. Fieldwork destinations include local and regional locations, along with opportunities for international trips.
The department is committed to achieving high quality and sustainable practices in fieldwork. Environmental impacts and carbon footprints are carefully considered for all our field based activities. All fieldwork is planned and conducted in a way that is ethical, responsible and safe for students, staff, visited communities and all other stakeholders.
Local and Regional Fieldwork

With its world class tourist attractions and rich cultural heritage, Liverpool provides diverse opportunities for local fieldwork. The Liverpool city region includes several internationally important sites for nature conservation, including the sand dunes of the Sefton Coast and the famous River Mersey. We also make use of the Lake District, Peak District and Snowdonia national parks.
All our courses stay at the university's own field centre, Plas Caerdeon. This impressive mansion, surrounded by oak woodlands that are rich in wildlife, was once home to the renowned scientist Charles Darwin. Plas Caerdeon is set within Snowdonia National Park and overlooks the beautiful Mawddach estuary and the mountains of Cader Idris National Nature Reserve.
Berlin Fieldwork
Berlin is the vibrant capital city of Germany, a city that has a central role in the history of Europe. The department has organised fieldtrips to Berlin since 1991.
The Berlin Wall was a guarded concrete barrier that physically and ideologically divided Berlin from 1961 to 1989. Since the fall of the Berlin Wall in 1989, Germany's capital city has been undergoing rapid change, both physically and socio-culturally. Its turbulent past has played a significant role in its phenomenal tourism growth since German re-unification in 1990, and its multiple urban environments, derived from its history and its post-war years as a divided city, provide a fascinating case study in modern-day urban regeneration.
Students explore the city in order to understand both its modern-day identity and how a city at the centre of the twentieth century's most terrible events has re-invented itself so successfully, whilst not trying to hide its past. Students and staff visit key sites within Berlin during the field trip, whilst also having time to enjoy one of Europe's most vibrant and exciting cities in the evenings.
Malta Fieldwork
The Maltese islands comprise a small nation state in the southern Mediterranean. The department has organised fieldtrips to Malta since 2001 and has excellent relations with the University of Malta.
Although the native language is Maltese, as a former British colony English is widely spoken. Tourism is vitally important to the Maltese economy, but it also has dramatic aesthetic and environmental impacts. One of the main themes of the fieldtrip is the sustainability of mass tourism development.
Malta's geology is predominantly limestone. This creates open, arid landscapes with limited potential for agriculture and with little surface drainage. Use and conservation of water supplies is a major issue. Malta's geology and coastal situation have produced a distinctive coastal geomorphology with many spectacular features.
All single honours undergraduate students in the department visit Malta during their final year to conduct an independent project related to their subject.