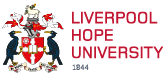 EU/EEA Swiss National Students
Current Students/Students Arriving before 11 pm on 31 December 2020
The UK left the European Union (EU) on 31 January 2020 on the basis of a Withdrawal Agreement, negotiated between the UK and the EU. Under the terms of this agreement, we have entered a transition period which is due to last until 31 December 2020. During the transition period most things will remain unchanged, including freedom of movement (the right to live, work and study in the UK). If you intend to remain in the UK after 31 December 2020, you will need to apply for UK immigration permission under the EU Settlement Scheme, and will have until 30 June 2021 to apply.
The Settlement Scheme is not only for those who intend to settle in the UK after studying. It is immigration permission, which can lead to settlement, but does not have to be used to gain settlement. With permission under the scheme there will be no restrictions on study (where you study or what you study) or work.
If you arrive in the UK before 11 pm on 31 December 2020, but your course starts at a later date, you can still apply for immigration permission under the EU Settlement Scheme up until 30 June 2021 - this will give you permission to live, work and study in the UK and it is free to apply.
Students arriving in the UK from 1 January 2021
Studying for up to 6 months
If you are coming to Liverpool Hope to study on a Study Abroad or Exchange Programme, or any other short course, and will be here for less than six months, you can apply for permission to enter as a visitor on arrival in the UK. Please see our Standard Visitor visa page the UKVI's Standard Visitor visa guidance and Appendix V for more information.
Please note that you will not be permitted to carry out any type of work while you are in the the UK if you are here on a Standard Visitor visa. If you do intend to work, you will need to apply for a Student route visa before arrival in the UK.
Studying for more than 6 months
If your course is longer than six months, will need to apply for a Student route visa before you arrive; please see our Student route visa page. You can find more information about the new points-based immigration system in a guide for EU students that the UK government has published.
You can also find information/guidance about the impact of Brexit on students and the EU Settlement Scheme at the following links:
Please note, if you are an Irish citizen your position will remain unchanged, and your right to live and study in the UK will not be affected by Brexit.