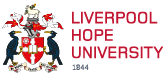 Applying under the Student route
Applying for a visa may seem complicated. That's why we have created this section to help you prepare for your visa application. We highly recommend you read through these pages before submitting your visa application.
You will need to apply for a Student route visa if:
You are coming to study on the Study Abroad or Exchange Programme, and will be here for more than six months, or the programme contains a work placement element; OR
You are coming to study in the UK for more than six months on a Bachelors, Masters or Research degree
When you apply for a Student route visa, you will need to supply original documentation as outlined in our downloadable Student route visa checklist. Copies cannot be accepted and you should have these documents ready prior to making your application.
Differential evidence requirement
If you are a national of a country listed in Appendix ST (ST22.1) you do not need to submit original points-scoring evidence (financial and educational documents) with your visa application.
You will need to sign a declaration on the application form to state that you have the necessary evidence available to you. Even if you qualify under the differential evidence rules, you are still required to obtain points-scoring evidence as the UKVI can request it as part of their decision process and they will refuse your application if you are unable to provide it within their specified timeframe.
You will still have to send your original passport, photographs and other relevant documents.
Good to know
The following frequently used terms will help you to understand the terminology used in the application process:
UKVI - UK Visas and Immigration
Confirmation of Acceptance for Studies (CAS) - This is a unique reference number generated for you after details about you and your course have been given to the UKVI. You need will need this CAS number to apply for entry clearance or an extension to your visa.
Entry Clearance - This is the term used for permission to enter the UK.
Leave to enter – This is permission to enter the UK which is granted by an immigration officer at a port of entry (the maximum leave granted is six months).
Entry Clearance Officer (ECO) - Is the member of staff working at the British diplomatic post overseas who is responsible for granting entry clearance.
Leave to remain - This is permission to extend your stay longer in the UK following the initial period of time granted with the entry clearance.
Visa national - Is someone who must have entry clearance before travelling to and entering the UK for any purpose.
VAC - Visa Application Centre
Please note, whilst we try to ensure the accuracy of the information and advice given, the requirements relating to visas are complex and change frequently. You should therefore check the requirements which apply to you on the UKVI website. The Compliance Officer at Liverpool Hope University cannot therefore accept responsibility for any inaccuracy or error in its information or advice.