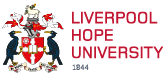 Right to Study Checks
Liverpool Hope University is a registered UKVI Student Sponsor Licence holder, and we are required by the Home Office to ensure that all our students have the right to study in the UK throughout their period of studies.
Failure to do this is a breach of our Student Sponsor duties and can result in action against us, or the revocation of our Student Sponsor Licence.
What is the right to study?
The 'right to study' means that you have permission to remain in the UK, and that the permission you have does not restrict you from studying.
Who needs a right to study check?
Anyone who wants to register to study a course at Liverpool Hope University.
Students who are already registered, and have previously submitted right to study evidence that is about to expire, will be asked to submit new evidence of their right to study.
How and when will you need to provide right to study documents?
The majority of students will be required to upload right to study document/s as part of the online registration task. The only exceptions to this are if you fall into one of the following categories:
EU Nationals who have already provided evidence of their Settled or Pre-settled status
If you have provided proof of your Pre-settled or Settled status under the EU settlement scheme during the application process you will not need to provide this again.
Student route visa holders
If you have been issued a CAS by Liverpool Hope University and have a Student Visa, you will be invited to attend a document check, where you will be asked to provide several original documents including your Student visa.
Study abroad/Exchange students
All Study Abroad and Exchange students will have an induction programme and will be asked to submit their passport and visitor/student visa as part of their induction.
Students who have been asked to complete a Fee Status Assessment
You may be asked to complete a Fee Assessment as part of our admissions process and will need to submit evidence of your nationality/immigration status as part of this assessment, and so will not need to provide this evidence again.
Do I have to complete a right to study check?
Yes. All students must submit evidence of their right to study and any student who has not provided sufficient evidence within 2 weeks of registration may be withdrawn from studies.
What documents/evidence do I need to provide?
Please see below for examples of acceptable evidence of your right to study. If you think that you do not hold acceptable evidence of your right to study, please email studentimmigration@hope.ac.uk.
British or Irish citizen
UK / Republic of Ireland Passport (does not have to be in date)
If you don't hold a passport please submit one of the following:
UK birth or adoption certificate issued in the UK / Channel Islands / Isle of Man or Ireland
Certificate of registration or naturalisation as a British citizen
and
copy of UK driving licence or an official document showing your permanent National Insurance number and your name issued by a Government agency or previous employer (P60/P45)
EU Citizen with Settled or Pre-Settled status under the EU Settlement Scheme
and
Immigration status share code (please see here to access code)
Non-UK/EEA/EU/Swiss national
Copy of passport/travel document
and one of the following
Valid Biometric Residence Permit (BRP). This will need to be in date, and we will need a clear copy of both sides of the BRP
Valid vignette (visa) in passport
Immigration Status document
Letter from the UKVI confirming you have been granted leave to remain
Evidence of a pending immigration application: we will need to see evidence of your previous leave and that you submitted your ongoing application before this leave expired
Application Registration Card (ARC) – issued to asylum seekers
Standard visitor visa holders
If you have entered the UK as a Standard visitor, you are only permitted to study for up to 6 months and we will need to see the following as evidence of your visitor visa:
and one of the following
Vignette (with date of entry stamp or other evidence of date of entry into the UK e.g., flight boarding pass)
Visitor visa stamp in passport
if using an e-gate at entry (specific countries) proof of flight/entry into UK such as copy of flight ticket/boarding pass