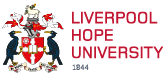 The Graduate route
The Graduate route is a visa available to international students who have successfully completed a degree at undergraduate level or above and who have a valid Tier 4 or Student visa at the time of application. Most successful applicants will be eligible for a two-year visa. PhD graduates will be eligible for a three-year visa.
Who is eligible to apply?
To meet eligibility requirements you must:
be in the UK with a valid Tier 4 or Student route visa when you apply
have successfully completed an Undergraduate, Masters or PhD programme of study at Liverpool Hope University.
Can my family members apply with me?
If your partner and children joined you in the UK as 'dependents' on your current Tier 4 or Student route visa, they can apply to stay as dependents on your Graduate visa.
If your child was born in the UK during your current Tier 4 or Student route permission, they can also apply.
If their application is successful, their visa will end on the same date as yours.
What are the conditions of the Graduate route?
You are permitted to:
Work in any profession, at any level, for any employer (including self-employment and voluntary work) EXCEPT work as a professional sportsperson
Study on short or recreational courses.
You must not:
You can only apply for the Graduate route visa once.
When should I apply?
We will notify the UKVI when your award had been confirmed and will email you to let you know when this has been done, we will also advise the CAS number that you need to use on your application. You should not apply until you receive this email from us; if you apply before we have confirmed successful completion of your award to the UKVI, your application may be refused.
You must have valid Tier 4 or Student route permission when you apply, so need to apply before your current visa expires.
You do not need to have received a decision on your application before your current Tier 4 or Student route visa expires, you can remain in the UK legally until the Home Office makes a decision on your application as long as you apply before your visa expires.
How do I apply?
Applications are submitted online via the GOV.UK website.
What documents will I need when I apply?
You will need the following documents:
Your current passport
Your BRP card
Your previous CAS number
If your full tuition fees and living costs have been paid by a government and/or an international scholarship agency within the 12-month period before you apply, you must provide a letter showing the financial sponsor's consent to this application under the graduate route.
Your police registration certificate (if applicable).
How much does it cost to apply?
The application fee is £700 and an Immigration Health Surcharge fee of £624 per 12 months of visa granted will need to be paid.
Where can I find more information or guidance?
You can find more information on the Home Office website or on the UCKISA website.