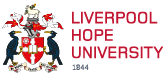 Facilities
Robotics Lab
Robotics is on the cusp of an exciting new era as robots are becoming more reactive, intelligent and human-like, as well as finding applications in a range of industries including consumer and healthcare robotics. For this reason we have embedded the latest cutting edge technologies in the new Robotics Laboratory. Here, you can experiment and interact with computers running industry-standard and up-to-date specialist software (e.g. Matlab, Visual Studio, 3D Studio Max), Virtual Reality and Augmented Reality interfaces (e.g. Oculus Rift), exotic robots and 3D printing facilities.
Equipment
The Robotics Laboratory includes:
Embedded systems and physical computing devices (Arduino, Makey Makey) and sensors.
IEEE 802.15.1 and IEEE 802.11 communication modules
Wearable & biomedical sensors (including transducers for the monitoring human position, blood pressure, body temperature, breathing, ECG, EMG)
Brain Computer and Virtual Reality interfaces (Emotiv Helmet, Oculus Rift, Head Mounted Displays, Sony 3D viewer)
Motion capture systems (Leap Motion, Microsoft Kinect devices)
Micro & large scale drones
Haptic device (Novint Falcon, MicroDrives Development Haptics Kit)
Hewlett Packard DesignJet 3D printer
An extensive set of software, including Programming Languages like Visual Studio (Microsoft Corp), Matlab (The Mathworks Inc), 3D Studio Max, Processing, Arduino IDE
Exotic robotic devices
Kilobot swarm robots
Nao Aldebaran
i-Sobot
FlowCode Robotic Buggies
Moway Robotic Buggies
Robo Builder
Expertise
Staff in the Robotics Laboratory bring together inter-disciplinary and multi-disciplinary research interests with substantial experiences in the fields of UAV, Artificial Intelligence, Bio-mimetics, Robotics and Sensors, as well as Computer Science and Informatics. The Laboratory aims to facilitate research endeavour into Intelligent Systems, UAV, Biologically Inspired devices, Drones and Robots.
The Laboratory has been recognised as an established Research Group within the University. Staff have collaborative links with researchers at other national and international universities, companies and research centres.
The underlying philosophy motivating the research of the Laboratory is to apply, besides traditional techniques, novel methods to problems of robot navigation, human robot interaction, sensor perception and integration.
If you would like to read more about our Robotics Lab, please see our Robotics Laboratory Leaflet.
Research Project
Development of a 3D printed pick and place miniaturized robotic arm.
Biomedical robotics application for controlling in human-like fashion a robotic hand through EMG signals.
Enhancing haptic feedback in VR (Virtual Reality) environment through marker less motion capture system.
Development of a low cost robot for HRI (Human Robot Interaction).
EEG Based BCI (Brain Computer Interface) Prosthetic Using Motor Imagery.
Image from a project in collaboration between the University and and Haute Ecole Libre Mosan.