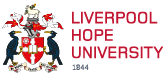 Musculoskeletal Sports Medicine Group
This research group formed in late 2013 has since been established a strong multidisciplinary research group evidenced by undertaking several research projects, important collaborations, conferences, PhD projects, and internal/external funding applications. The activities of this group have been continuously strengthened as a result of solid research collaborations with external researchers and formal institutional collaborations such as English Institute of Sport and Royal Liverpool Broadgreen University Hospitals, and Aintree Hospital NHS Trust. While shoulder / upper limb research has strategically been a key strategic theme for this research group to focus and grow, investigating the impact of various interventions to improve musculoskeletal health in older adults with or without clinical conditions has been another area of research focus. Below are some examples of associated research activities underpinned by a strong interdisciplinary approach.
A. Upper Limb / Shoulder Research
The School of Health Sciences has strategically established an internationally recognised research environment in the field of Shoulder and Upper Limb Research since 2013. This has led the School's research to receive national and international recognition. Some key activities/achievement include:

Organising and hosting a biannual international Shoulder Rehabilitation Conference at Liverpool Hope University (1st conference in Nov 2017 and 2nd one in Nov 2019), this conference is increasingly being recognised as a credible event in the field of shoulder rehabilitation due to its trending themes and strong line of speakers. Furthermore, the conference has produced a reasonable income, which has been utilised to promote shoulder research, for example by providing shoulder PhD scholarships. Both conferences received an extremely positive feedback from the delegates.

Upper limb research collaboration with the English Institute of Sport since July 2018 – Two main papers have been published from a collaborative project and a new project is currently in progress)
Research collaboration with the Liverpool Upper Limb Unit at the Liverpool Royal and Broadgreen University Hospitals NHS Trust involving five upper limb consultants and three upper limb physiotherapy specialists with the latest collaborative project currently ongoing in relation to the shoulder joint reverse arthroplasty.
Organising and hosting upper limb clinical research workshops such as shoulder ultrasound, upper limb kinematics and kinetics, exercise prescription, return to sport, and profiling shoulder performance around the time of 2nd Shoulder Rehabilitation Conference.
Undertaking several shoulder/upper limb research projects involving academics and PhD/MRes students (e.g. The influence of Kinetic Chain sequencing on throwing performance in athletes with and without shoulder injuries; the pathophysiology of subacromial impingement syndrome; neuromuscular profiling of the throwing shoulder; kinematics and muscle activation profiles in reverse shoulder arthroplasty; the effect of vibration on shoulder muscle activation and fatigue; a randomised controlled trial of a group-based, gaze training intervention for children with developmental coordination disorder; electromyographic analysis of shoulder girdle muscles in swimmers with shoulder pain. A new upper limb project looking at the impact of Calisthenic exercises on shoulder activation is currently being developed in collaboration with the English Institute of Sport and School of Calisthenics.
Establishing a high-quality research environment equipped with first class equipment (e.g. 2 X full 3D motion analysis, 2 X 16 channel EMG systems, specific upper limb dynamometers and myometers, double height research area for overhead motions, high-impact wall for throwing motions, 2D motion analysis) for shoulder/upper limb research within the biomechanics labs
Shoulder/upper limb PhD scholarships (2 successful funded PhD scholarships offered in 2018 – both students have a well-established national/international profile in the field of shoulder research
A comprehensive research publication profile in the field of shoulder/upper limb
Organising workshops on shoulder fine-wire EMG (e.g. the Noraxon 2018 User Group meeting at Liverpool Hope University)
Supervising several shoulder/upper limb PhD projects
B. Tennis and Health (Musculoskeletal Health Benefits of Tennis)
This comprehensive interdisciplinary and multidisciplinary research (Musculoskeletal Health/Exercise and Vascular Physiology/Nutritional Sciences/Sport Psychology) started in 2016 following a successful funding application of £40,000.00 through the HEIF (Higher Education Innovation Found). It aimed to gain a broad knowledge of the health benefits of tennis in senior players by measuring their musculoskeletal health (ranging from skeletal muscle mass and strength measurements to sophisticated muscle activation and 3-D motion analysis) together with physiological, nutritional and psychological well-being. With a holistic view, the project encompassed multiple aspects of health in order to not only produce an in depth understanding of the benefits of tennis but to also generate an impactful outcome through the scientific community. The study recruited more 90 participants who took part in a broad range of musculoskeletal measurements and completed the data collection in 2018.
The research has been substantially underpinned by public engagement and has been recognised nationally due to its innovative and interdisciplinary approach. As such it has been featured in BBC Breakfast live programme and several other media channels such as BBC Northwest, BBC Radio Merseyside, BBC Coventry, Echo Daily, and Good News Liverpool. Recently it was one of the selected Case Studies presented in the House of Commons in relation to the broader impact of Sport & Exercise Science on the economy. During its conduction, the research team has established some significant collaborations and networks both locally (e.g. Liverpool International Tennis Tournament, Local Tennis Clubs, and Local governing and health bodies) and nationally (e.g. Lawn Tennis Association). Several activities have been undertaken over the past few years to maximise the research impact by disseminating musculoskeletal/physiological health benefits of playing tennis as an adjunct to the recommended physical activity including multiple presentations at different meetings/conferences, organising and hosting two Tennis Symposiums at Liverpool Hope University (2018 and 2019 - inviting policy makers, health care professionals, local tennis club members, and public), and scientific publications in main-stream journals. During a major conference (European College of Sport Science annual meeting 2018), the study was chosen as one of the top two research projects due to its merit, innovative approach, and comprehensive range of measurements. The study has shown to be impactful according to the available evidence:
How to avoid arthritis in later life: This activity could prevent muscle and bone problems
Liverpool Hope University research shows tennis out-performs the gym
Playing Tennis Beats the Gym When It Comes to Warding Off Muscle Problems
All you need is love: study finds tennis is better than the gym
Playing tennis could help prevent musculoskeletal conditions
How to avoid arthritis in later life: This activity could prevent muscle and bone problems
Playing tennis can help prevent musculoskeletal disorders (in German)
C. Healthy Ageing – Liverpool Hope University Sarcopenia RCT

This project involved two PhD scholarships to run an interventional Randomised Controlled Trial (RCT) in older adults (>65 years old). With an interdisciplinary and multidisciplinary approach, the study recruited more than 100 participants into four intervention groups (Exercise training, Protein Supplement, Exercise Training + Protein Supplement, and Control) to investigate their impact on musculoskeletal health and function by means of a broad range of measurements including Bio-impedance (Skeletal Muscle Mass, Muscle Strength of upper and lower extremities, Neuromuscular Fatigue and Activation of key upper and lower extremity muscles (EMG), Blood Biomarkers, 3-D gait and balance analysis, measurements of physical performance, and validated questionnaires. In addition to musculoskeletal health and function, researchers from Nutrition and Psychology disciplines were also involved in this project to enable correlational analysis between musculoskeletal health and other potential factors. In addition to producing comprehensive data on musculoskeletal health of older adults with the likelihood of sarcopenia in general and in response to interventions.

Since the completion of data collection in late 2018 and subsequent primary analysis, the team has initiated the dissemination of findings by means of scientific publications, conference presentations, and educational events and workshops for older adults (e.g. Exercise and nutrition recommendations for older adults: An interactive workshop; An interactive talk for the public/older adults in Liverpool's Central Library; a presentation during Randox Health Week; a talk at the North-west Frailty Unit NHS England; and invited talk to British Dietetic Association, an educational talk at the American academy for Nutrition and Dietetics in Washington).
D. Musculoskeletal Health in common clinical conditions

Moving forward with the musculoskeletal research, it has increasingly become a strategic target to gravitate towards investigations in common clinical conditions affecting older adults. This has been in one of the focused research themes: Musculoskeletal Health in Older Adults. The main rationale for this was that within a rapidly ageing population, maintaining functional capacity, physical performance, and independence in older patients affected by clinical conditions will likely become a priority in the near future. An external funding of £208,000.00 was achieved in late 2018 through a pharmaceutical company for a 3-year investigation on the impact of intravenous iron therapy on musculoskeletal function and health in older adults with iron deficiency anaemia (LHU-FERIDA). More importantly, this project has led to the formation of a strong collaboration with the clinicians in one of the city's main NHS hospitals (Aintree University Hospital NHS Trust).