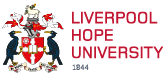 Psychology Research Opportunities
Applications are invited for a part-time PhD/demonstrator studentship (4 years) in Psychology to begin before 31st January 2023. The closing date for applications is Sunday 6th November 2022.
To apply, please first make contact with a potential supervisor or supervisors from the
list below.
You can view each supervisor's research interests and expertise, and their contact
details, on their staff profile page by clicking on their name.
Dr Lorna Bourke
Dr Dan Clark
Professor Rosanna Cousins
Professor Neil Ferguson
Dr Neil Harrison
Dr Greg Keenan
Dr Jamie Lingwood
Dr Letizia Palumbo
Dr Catherine Thompson
Eligibility
Applicants should have an undergraduate degree in Psychology or a related discipline.
In addition, applicants should have, or expect to hold when taking up the post, a
Masters degree with Distinction, or a Masters degree with Merit (including a
Distinction grade for the dissertation).
To apply:
With your potential supervisor's advice, applicants should apply by making a
postgraduate research application in Psychology at pgr@hope.ac.uk
You will need to submit a CV, transcripts/certificates, details of two academic referees, and a research proposal (maximum of 1,000 words) with your application. The proposal should also name the suggested supervisor(s) and include a reference list (not included in the word count).
Informal inquiries about projects and/or supervisors may be sent to Dr Neil Harrison harrisn@hope.ac.uk