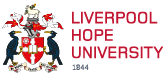 Latest news
National Pay Negotiations 2023-24
Staff will be aware that the 22/23 pay negotiations resulted in both UCU and Unison rejecting the pay award. As instructed due to the end of the dispute process via JNCHES the award was implemented.
Subsequently UCEA and the respective trade unions brought forward the 23/24 JNCHES process with the intention of bringing forward part of the pay award to February 23 with a second uplift in August. The JNCHES has led to ACAS involvement and remains ongoing. A joint statement was released by all parties.
We will continue to update the position when we have further information.
Local Government Pension Contribution Rates for 2022/2023
Please go to https://www.gmpf.org.uk/members/joining/joining-contributions-and-transferring-in-benefits for information
Teachers Pension Scheme Contribution Rates for 2023/2024
Please go to https://www.teacherspensions.co.uk/news/employers/2023/02/contribution-bands-increase.aspx for information
Academic Promotions - 2023 - Open for Applications
Promotion to Professor - Closes Thursday 6 April 2023
Promotion to Associate Professor / Principal Lecturer - Closes Friday 5 May 2023
Promotion to Senior Lecturer - Closes Monday 22 May 2023
For further information please see the promotions page.
Sexual Misconduct
For further information, including reporting options and help and support resources please see our equality, diversity and inclusion webpages.
International Women's Day 2023 – Wednesday 8th March 2023
International Women's Day is a global day that celebrates women's rights, promotes gender equality and honours the achievements of women worldwide.
The theme for this year's International Women's Day is #EmbraceEquity
Imagine a gender equal world. A world free of bias, stereotypes, and discrimination. A world that's diverse, equitable, and inclusive. A world where difference is valued and celebrated. Together we can forge women's equality. Collectively we can all #EmbraceEquity. More information can be found by clicking on the below link.
International Women's Day Campaign Theme 2023
On 8th March the University is holding events to celebrate International Women's Day. All events are free but for catering purposes places will need to be booked for the Aurora alumni meeting and the Menopause Focus Group on the online store.
A further programme of events can be found on the Equality, diversity and inclusion webpage.