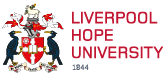 Health and work
The Personnel Department works with colleagues from across the University to ensure the health, safety and welfare whilst at work of all employees of the University across the following areas:
Health and safety
The University is committed to ensuring the health, safety and welfare of all staff at work, and of students, visitors and others by continuous improvement in standards of health and safety. The role of the Health and Safety Officer is to manage the everyday implementation of the Health and Safety Policy, ensure that fire safety precautions are being adhered to, and to assist all members of staff to enable each to carry out their health and safety responsibilities. For more information please visit the Health and Safety webpages.
Occupational health
The University uses external occupational health service providers which are independent, confidential and made up of health professionals who have training in occupational medicine, the branch of medicine that deals with the relationship between your work and your health.
These service providers play a vital role in helping the University care for and understand the health needs of staff. They aim to help the University to enable the rehabilitation of staff returning to work following ill health, assist staff to achieve good health by providing health advice and support, and prevent employees from becoming ill as a result of the work they do.
If you are worried about your health and how it is affecting your work, talk to your line manager or an HR Manager.
Workstation assessments
All staff are expected to take responsibility for the set up of their workstation and desk. A DSE Workstation Assessment Checklist to advise you on this is available.
Further advice can be found in our guide to good working practices for display screen equipment users.
If you are experiencing discomfort or suffer from a medical condition that requires assessment, contact an HR Adviser who will refer you to specialist advice.
Eye tests
The University provides an eye testing scheme through Specsavers to staff who use a display screen, such as PC, as part of their role. Following an eye examination, if you are found to require glasses solely and specifically for VDU use, you will be entitled to a pair of free single vision glasses from a specified range.
Further advice can be found in our guide to theEye Testing Scheme.
If you wear glasses and your role requires you to wear safety goggles, please speak to your manager, as it may be possible to provide you with prescription goggles through the Eye Testing Scheme.
Stress
Pressure is part of everyday life, but if it is excessive or prolonged pressure, this can lead to stress. Stress is the word that many people use when they are describing how the demands of their life seem to be becoming too great for them to cope with. This ability to cope varies from person to person, and what one person finds stressful may not be a problem for another. Whilst many of us suffer with stress at times in our day-to-day lives, long-term stress is known to be bad for our health and many of us would like to find ways to gain some control over it.
If you are worried that your health or work is being affected by stress, talk to your line manager or HR Manager. The University has a Work Related Stress Policy and we can support you in a number of ways, including undertaking a stress risk assessment and assessing your workload, resolving issues through the Conflict Resolution and Grievance Procedure or offering you access to our counselling services.
Work Related Stress - Risk Assessment Form
Work Related Stress - Risk Assessment Guidance Notes
Disability
Do you have any physical or mental medical condition or impairment or which has an impact on your life or work? If so, then we would encourage you to let us know.
At Liverpool Hope we believe it is primarily the attitudes, behaviour and environmental barriers that people with disabilities face which can disadvantage, exclude or marginalise them in society rather than any particular condition. We hope that you feel you can disclose your disability, impairment or medical condition to us so we can review, in consultation with you, any reasonable adjustments we need to make to support you at work.
If you would like to disclose a disability, please contact your HR Manager.
Counselling
If you would like to seek support with stress, anxiety, depression, bereavement, bullying, personal development or other issues, you can refer yourself to our counsellors at Counselling Solutions NW, who are based in the city centre.
Further advice can be found in the Staff Counselling Leaflet.
If you live in Liverpool you also have access to Talk Liverpool, an NHS service for any person experiencing anxiety, depression or stress.
Medical emergencies
In a medical emergency, you can contact the Campus Supervisor on 0151 291 3800.
If the emergency has occurred as a result of an accident at work, further advice on reporting an incident can be found on the Health and Safety webpages.
Well-being
The University seeks to ensure that staff well-being is promoted and dealt with in a serious, professional and integrated manner.
The University Well-being pages aim to provide signposting to services and information within a range of health and well-being areas. Our employee benefits pages will also provide information about flexible working and childcare that are intended to support those with caring responsibilities.